Pope Francis Names Moderate Blase Cupich As Archbishop Of Chicago, Third-Largest US Diocese In Roman Catholic Church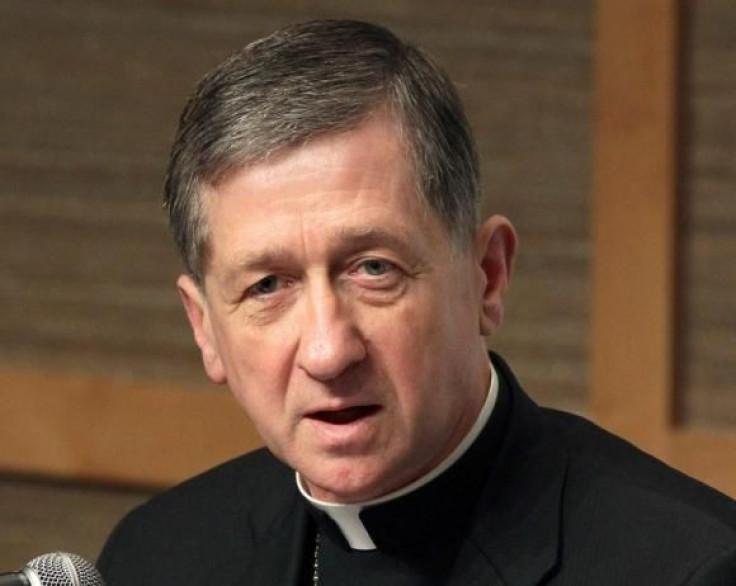 VATICAN CITY (Reuters) -- Pope Francis, in his first major appointment in the hierarchy of the Roman Catholic Church in the U.S., named Bishop Blase Cupich as the new archbishop of Chicago Saturday. Cupich, 65, who is seen as a moderate and is currently the bishop of Spokane, Wash., succeeds the more-conservative Cardinal Francis George, 77, who is retiring.
With more than 2.2 million parishioners, Chicago is the third-largest U.S. diocese by population. Its archbishop has traditionally played a major role in the American church hierarchy and in relations with national political leaders. The city's archbishops are typically elevated to the rank of cardinal, meaning Cupich would be able to enter a conclave to elect a pope after Francis's death or resignation.
A native of Omaha, Neb., Cupich studied at Catholic universities in the U.S. and the Pontifical Gregorian University in Rome.
Crux, a major U.S. Catholic website associated with the Boston Globe, said Cupich is "widely viewed as a moderate voice among Catholic bishops [and he] often eschews cultural battles in favor of dialogue and engagement." In this sense, he is in line with Francis' call for compassion rather than condemnation or confrontation on issues such as abortion and same-sex couples.
Asked at a news conference in Chicago about his reputation as a moderate, Cupich replied Saturday he did not believe that Francis' choice of himself sent a political message. "It's not my agenda, it's not what I feel. I'm going to try to be attentive to what the Lord wants. Maybe if there's moderation in that, then I'm a moderate," Cupich said.
In a dramatically blunt interview with an Italian Jesuit journal in 2013, Francis said the church must shake off an obsession with teachings on abortion, contraception and homosexuality and become more merciful or risk the collapse of its entire moral edifice "like a house of cards."
Cupich will formally take leadership of the diocese in two months from George, who is undergoing treatment for cancer and other ailments and said he needs to focus on his health. "I'm relieved and grateful that now someone who can do it full-time will be in charge," George said.
(Reporting by Philip Pullella in Vatican City and Alex Dobuzinskis in Los Angeles; Editing by Michael Urquhart)
© Copyright Thomson Reuters 2023. All rights reserved.