Porn To Run: Condom Law Has Adult-Film Biz Vowing To Pull Out Of L.A.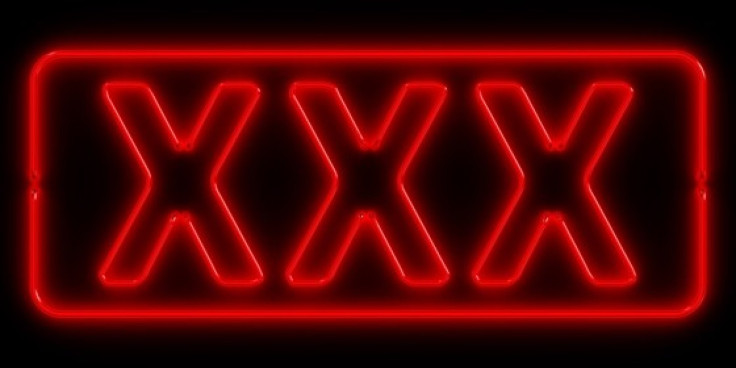 The porn industry is looking for a few new positions.
In the wake of a newly approved measure requiring adult-film actors to wear condoms in Los Angeles County, producers and others in the pornography business are vowing to flee an area already plagued by runaway film production.
The countywide ballot initiative known as Measure B passed with 56 percent of the vote on Tuesday, despite critics dismissing it as unenforceable and major news outlets like the Los Angeles Times saying it will likely "stymie county government and bring little benefit to performers." In addition to forcing porn performers to wear condoms during shoots, the measure also requires adult-film producers to obtain special public health permits on top of the film permits that are already required.
Vivid Entertainment Group, the largest producer and distributor of pornographic films in Los Angeles, has already stated its intention to flee the county if the new law is put into place, telling Variety that it plans to move to another county within the state.
James Deen, an adult-film actor and one of the industry's biggest stars, told the Daily Beast that he and many of his colleagues are now asking tough questions about where the industry is heading in light of the measure. "Is it worth it to migrate to Las Vegas, which is said to be welcoming with open arms?" he said in a Q&A with Tricia Romano. "Florida, and I believe Arizona as well, said something about wanting the billion-dollar industry. That's going to be a huge hit to Los Angeles."
The adult-film business generates about $1 billion in Los Angeles County every year, accounting for about 8 percent of all the adult films shot in the entire world. Critics of Measure B say the region's entertainment business is already suffering from significant declines caused by production companies fleeing to other states. According to the most recent quarterly figures by FilmL.A., which oversees film permits in the area, feature film production in Los Angeles tumbled 21 percent for the period ending Sep. 30.
Measure B passed with the help of an aggressive campaign by the AIDS Healthcare Foundation, which believes the law will help curb sexually transmitted diseases in the porn industry. Adult-film producers, however, have long maintained that their performers are at lower risk of STDs than the general population, due to the fact that actors are tested monthly for HIV, gonorrhea, chlamydia and syphilis. (As IBTimes' Roxanne Palmer pointed out last month, only two of the 6,447 cases of HIV reported in Los Angeles between 2008 and 2011 came from adult-film workers, and those two were reportedly infected off-set.)
However, AIDS Healthcare Foundation said the industry's claims are false. On Oct. 31, as a final plea to drum up support for Measure B, the organization reported on a study to be published next month in the journal "Sexually Transmitted Diseases." According to the study, one L.A.-based health clinic found that 28 percent of the adult-film performers it treated were diagnosed with an STD.
James Lee, communications director for the No on Government Waste Committee, which strongly opposes the measure, called the study a "desperation tactic," adding that it did not rely on a scientifically valid survey sample. "This study is akin to someone standing outside of a coffee house and asking people coming out with coffee if they like coffee and then ascribing that small survey sample to the entire population of a city," he said in a statement.
No on Government Waste has joined with other opponents of Measure B in an effort to fight its implementation. This week, the group sent a letter to the Los Angeles County Board of Supervisors outlining the adult-film industry's intention to challenge the measure in court. In a statement on Wednesday, the Free Speech Coalition, a trade association for the adult-entertainment industry, said the industry "will not will not just stand by and let [Measure B] destroy our business."
Before it can take effect, Measure B still has to be approved and adopted by local municipalities within Los Angeles County.
© Copyright IBTimes 2023. All rights reserved.