Porn Star Alex Torres Claims Sex With Lindsay Lohan While Dad Sleeps [AUDIO LINK]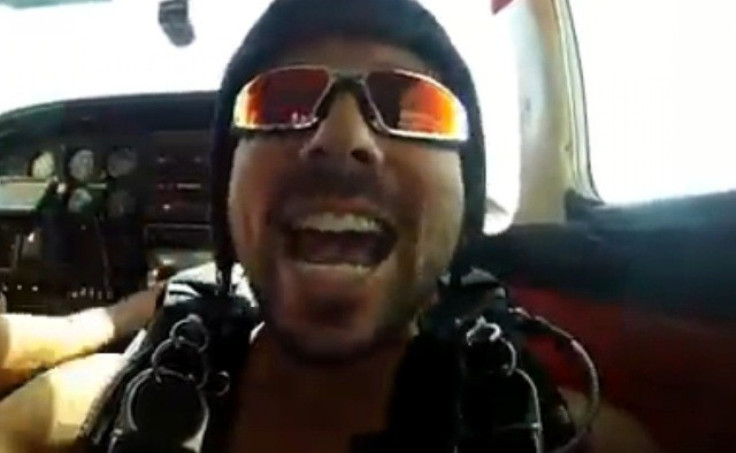 Porn star Alex Torres, commonly known as Voodoo, claimed he had sex with actress Lindsay Lohan while her dad, Michael, was asleep upstairs.
Torres made the allegations on The Jim Richards Show on Newstalk 1010 in Toronto, Canada, on Friday. The porn star spoke of the alleged encounter with the 25-year-old actress after Richards told him that Michael Lohan would be coming on the show. The host then ask Torres what questions he should ask LiLo's papa.
Ask him if he knows about that night I had with his daughter while he was sleeping upstairs, Torres said.
In disbelief, Richards asked, Are you joking?
I am not joking, Torres said.
You have had relations with Lindsay Lohan? the host asked.
Many of these Hollywood celebrities pay me a high price dollar to come and satisfy them, Torres said.
Are you joking? the host asked again. So you have been with Lindsay Lohan?
I am saying that, Torres said.
Radar Online posted this link so you can listen Torres' interview on Newstalk 1010 .
Whether the sexual encounter did happen still remains a mystery. However, regarding Torres' allegations, Lohan's rep told the Daily Mail: I don't feel the need to respond to claims made by a porn star.
Torres Has Made Headline For Sex Tape
This isn't the first time that Torres has made headlines because of a sex controversy.
Last October, the porn star was caught up in an international media storm after a skydiving sex video surfaced with him and receptionist Hope Howell. They were hoping to get the attention of radio host Howard Stern.
Torres, 34, worked on weekends as an instructor at Skydive Taft. The video reportedly sparked a probe from the Federal Aviation Administration, which was looking into whether the pilot was distracted during the taping. They reportedly found no violations.
© Copyright IBTimes 2023. All rights reserved.