Posthumous Amy Winehouse album leading UK charts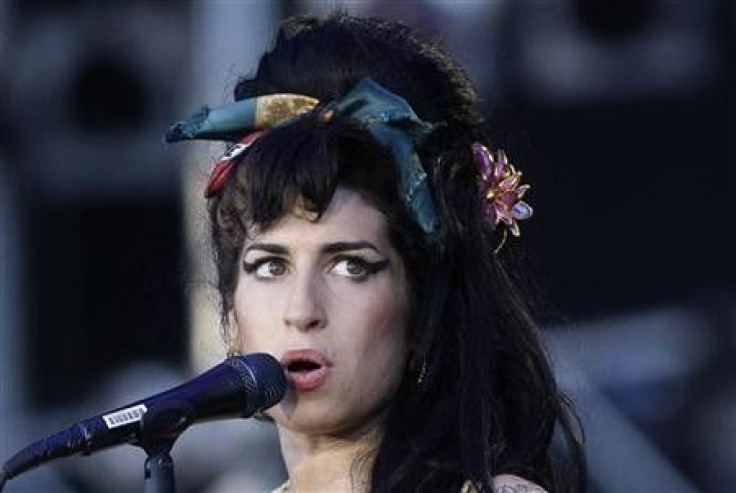 Amy Winehouse's posthumous album Lioness: Hidden Treasures was on course to top the British album charts by the end of the week, the Official Charts Company (OCC) said on Tuesday.
Although not yet at the halfway point for the weekly ranking, the collection of 12 tracks recorded from as early as 2002 but not used on either of Winehouse's studio albums was well ahead of the competition.
In a brief statement, the OCC said Lioness: Hidden Treasures had sold nearly 70,000 copies so far.
Winehouse's father Mitch, writing on Twitter, said the figure was 140,000, although it was not clear whether that was projected sales for the whole week or reflected more up-to-date data.
Just been told. Amy at number 1. 140,000 sold = £140,000 to foundation in one day. Well done baby, he wrote.
My heart is sad but bursting with pride. Mitch
Winehouse died in July aged 27, ending a promising career that was marred by highly publicized battles with drug and alcohol addiction.
The Back to Black singer, known for her beehive hairstyle and distinctive soulful voice, had high levels of alcohol in her blood at the time of her death.
Mitch has set up a charity in her name aimed at helping children and young adults suffering ill health and addiction, and for every copy of the album sold, one pound goes to the Amy Winehouse Foundation.
Reviews of the album have been mixed, with several critics saying the music pointed to Winehouse's huge potential but also failed to live up to the high standards she would have demanded when at her peak.
© Copyright Thomson Reuters 2023. All rights reserved.