President Trump Accuses Sens. John McCain, Lindsey Graham Of 'Looking To Start World War III'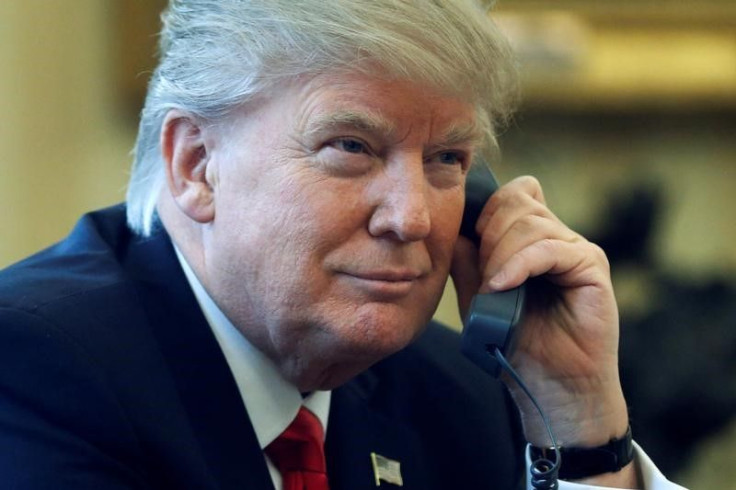 President Donald Trump lashed out at Sens. John McCain and Lindsey Graham Sunday, accusing the two of "looking to start World War III."
McCain, R-Ariz., and Graham, R-S.C., warned Trump suspending arrivals of refugees and others from seven Muslim-majority countries would do more to help terrorist recruiting efforts than enhance U.S. security.
"Ultimately, we fear this executive order will become a self-inflicted wound in the fight against terrorism," they said in a statement.
"This executive order sends a signal, intended or not, that America does not want Muslims coming into our country. That is why we fear this executive order may do more to help terrorist recruitment than improve our security."
Trump issued an executive order Friday that would suspend immigration from Syria indefinitely and for at least 90 days from Iran, Iraq, Libya, Somalia, Sudan and Yemen, as well as halt the U.S. refugee program for at least 120 days so that "extreme vetting" procedures can be put into place.
The order already has been blocked by four federal judges.
Trump called the senators' statement "wrong" and described the pair as "sadly weak on immigration." He called on them to focus their energies on the Islamic State group, "illegal immigration and border security instead of always looking to start World War III."
Trump issued a statement Sunday saying his actions are similar to that taken by former President Barack Obama in 2011 "when he banned visas for refugees from Iraq for six months.
"The seven countries named in the Executive Order are the same countries previously identified by the Obama administration as sources of terror. To be clear, this is not a Muslim ban, as the media is falsely reporting. This is not about religion - this is about terror and keeping our country safe," the White House statement said.
Before issuing the statement, McCain said on CBS' "Face the Nation" Trump's executive order had not been properly vetted.
"There are so many questions: For example, it didn't filter down to our customs people who can come in, who can't. Is a green-card holder, as was originally interpreted, who's legally in this country, can that person be barred from coming into the country?" McCain asked.
McCain said he talked with former CIA director David Petraeus, who expressed concern about interpreters who have helped the U.S. military and are "literally in danger as we speak."
Trump spent part of the day Sunday talking with Middle East leaders, including Saudi King Salman and Abu Dhabi Crown Prince Sheikh Muhammad of the United Arab Emirates, pledging to step up the fight against terrorism. They all agreed safe zones should be set up for refugees, the White House said.
© Copyright IBTimes 2023. All rights reserved.