'Pretty Little Liars' Season 7 Spoilers: Episode 2 Synopsis Released Online; What Will Happen In 'Bedlam'? [PHOTOS & VIDEO]
Caleb might have thrown Alison to A.D. — but that doesn't mean that the Rosewood gang is in the clear. The Season 7 premiere of "Pretty Little Liars" sparked a whole new set of problems for the group.
When fans of the Freeform series left off, Emily (Shay Mitchell) found some evidence she believed tied Alison (Sasha Pieterse) to Charlotte's (Vanessa Ray) murder. Ali didn't exactly say that she had a role in Charlotte's death, but in a drugged-up state she did confess to feeling guilty about something. That statement, along with the discovery of a red jacket, led Caleb (Tyler Blackburn) to give A.D. Alison's name. The identity of the killer was supposed to release Hanna (Ashley Benson), but that didn't exactly happen. Hanna was already gone when her captor went for her. But unfortunately she didn't make it far. She ran to the road to stop a car for help and found Mary Drake (Andrea Parker) behind the wheel.
Did Mary Drake help kidnap Hanna? Will she drive Hanna to safety? Or will she return her to the barn? Those are just some of the questions heading into episode 2, titled "Bedlam."
According to the synopsis, the "fallout of Hanna's abduction" will weigh heavily on the Liars. The group will feel guilty about selling out Alison — especially since her condition at the mental institute is worsening. But is Ali going crazy because she's ridden with guilt? Or are other factors at play? "Pretty Little Liars" fans watched last week as Elliott (Huw Collins) drugged her after finding out that she played a role in Charlotte's death. He promised his wife that he would make sure she spent the rest of her life locked up at the hospital. The others don't know that, but they are growing suspicious of the doctor.
Meanwhile, things will get awkward when Aria's (Lucy Hale) boyfriend, Liam (Roberto Aguire), returns to Rosewood. He's there to work on Ezra (Ian Harding) and Aria's book, but he appears to have some issues with topics discussed in the books.
Finally, Spencer (Troian Bellisario) and Caleb will be on edge after the events involving Hanna. It's clear that Caleb still has feelings for his ex-girlfriend, but no one wants to talk about the "awkward elephant in the room." What will happen when Spencer finds out about the kiss?
Catch the latest installment of Season 7 when it airs on Freeform on Tuesday, June 28, at 8 p.m. EDT: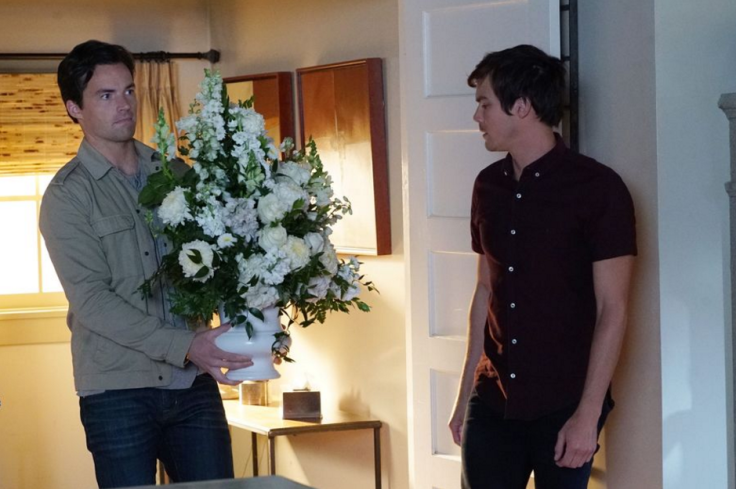 © Copyright IBTimes 2023. All rights reserved.