Prince Charles' Biographer Denies Book Is Hearsay During Susanna Reid Interview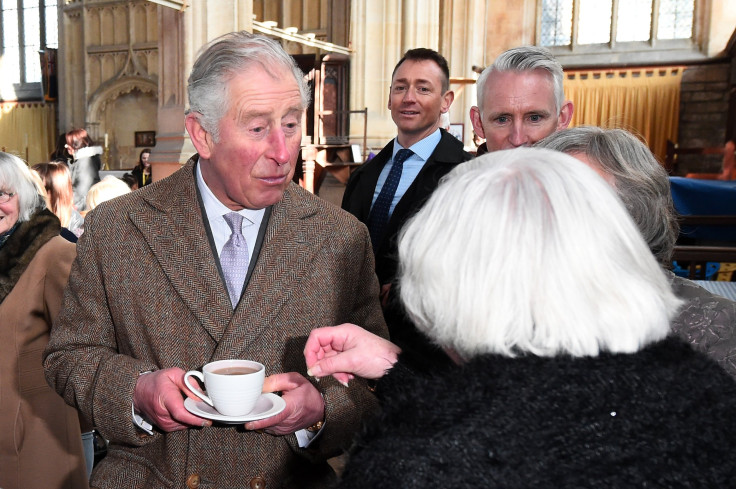 Susanna Reid recently grilled Prince Charles' biographer, Tom Bower, on his shocking claims about the royal.
On Thursday, the author of the controversial book, "Rebel Prince: The Power, Passion and Defiance of Prince Charles," made an appearance on "Good Morning Britain." During Bower's guesting, Reid questioned the integrity of the book by asking the investigative journalist if he spoke directly with the Prince of Wales.
In a clip shared by Express, Reid asked the author, "Did you speak to Prince Charles?"
Bower admitted that he never spoke with Prince Charles for the book. The ITV host then asked him if all his claims, which include the royal's outrageous travel demands, were all "hearsay."
Bower, however, insisted that the information in the book are all the product of his research.
"Have you had any response? It's intensely personal," the host pressed the author.
"I have spoken to people who were very close to him," Bower replied.
During the interview, Reid also asked Bower about Prince Charles' relationship with his father, Prince Philip, and sons Prince Harry and Prince William. The host also inquired about what the royals really think of Meghan Markle.
Bower told Reid that the subject of his next book would be Labour Party leader Jeremy Corbyn. Corbyn wanted to end monarchy and even called Prince Charles "hapless."
Meanwhile, in Bower's "Rebel Prince" book, he claimed that Prince Charles snubbed Kate Middleton's mom, Carole Middleton, because he felt "usurped" that the Duke and Duchess of Cambridge prefer spending more time with her family. The future king also felt "isolated" from his grandchildren, 4-year-old Prince George and 2-year-old Princess Charlotte.
Prince William was reportedly not happy after learning about how his mother-in-law was treated in the palace. "This so infuriated William that he consulted with his grandmother. To counter the hurtful snubs against Carole Middleton, the Queen then made a point of inviting a TV cameraman to film her driving the former air hostess around the Balmoral estate," Bower wrote.
The author also noted that Prince William and Prince Harry were not happy with their father's affair with Camilla Parker-Bowles. But the Duke of Cornwall was apparently too busy to notice their "coolness" towards his then-girlfriend.
In addition, Bower wrote that the prince has a troubled relationship with Prince Philip. The Duke of Edinburgh is reportedly not very confident that his son would be a good monarch.
In Sally Bedell Smith's book "Prince Charles: The Passion and Paradoxes of an Improbable Life," the author claimed that the Prince of Wales felt his father bullied him into marrying Princess Diana. Prince Philip reportedly sent a letter to his son which the latter didn't take well.
"He wasn't in love, he wasn't ready," Prince Charles' cousin, Pamela Hicks, said in the biography. "He saw it as a ghastly threat. Psychologically he assumed his father bullied him, so he read it as a bullying letter."
© Copyright IBTimes 2023. All rights reserved.