Prince Charles' Wife Camilla Asks For Book Recommendations At NLT Anniversary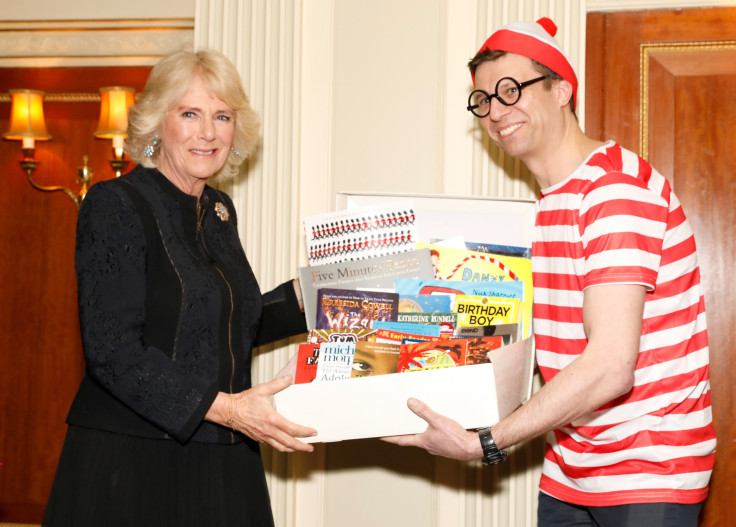 Camilla Parker-Bowles wants to expand her book collection.
On Wednesday, the Duchess of Cornwall made an appearance at the National Literacy Trust's (NLT) 25th anniversary. At one point, Camilla conversed with several authors at a special reception. She apparently took the chat as an opportunity to ask them for some great books that she could read during her trip with Prince Charles next month.
"I am just about to embark on an aeroplane journey to Australia which is a few hours – if anybody has got any really good recommendations, I am sure I will be thrilled to hear them," Camilla said (via Daily Mail).
Jilly Cooper, Prue Leith, Victoria Hislop, Joanna Trollope and Joanne Harris were among the authors who were invited to the event. On the same night, Prince Charles' wife was presented with 25 children's books that were selected by the kids across the country. Camilla can read the books to her grandchildren.
Camilla and Prince Charles are set to visit Australia in April. The duchess will reportedly join the next-in-line to the throne for the Commonwealth Games because she wants him to be the next Commonwealth head, according to royal correspondent Camilla Tominey.
However, Camilla will not be staying in Oz for long as she would be going home ahead of Prince Charles. According to the Clarence House speaker, the duchess has no health issues, but is not really fond of flying. Due to this, she will not accompany the Duke of Cornwall for his visit to the Pacific nations of Vanuatu, Cairns, Gove and Darwin.
"There are no health reasons [for the Duchess pulling out after two days]. She is fit as a flea," the Clarence House spokesman said. "The Duchess does not like flying but I think she sometimes has to embrace that fear and get on with it."
"She is going to the games, which she regards as a very important part of the tour," the rep continued. "It's quite a gruelling tour, with some fantastic places for the Prince to visit."
In related news, Prince Charles was invited to address the future of the monarchy in the Land Down Under during their visit next month. However, the Prince of Wales reportedly rejected the invitation.
"They apologize for the slow reply and they say the queen and the Prince of Wales have always made it clear that they believe that the future of the monarchy in Australia is for the Australian people to decide," said Michael Cooney, national director of Australian Republic Movement.
© Copyright IBTimes 2023. All rights reserved.