Prince Charles Put Princess Diana In 'Terrible State' A Week Before Wedding
Prince Charles put Princess Diana in a "terrible state" just a week before their royal wedding.
Princess Diana's joy for her upcoming royal wedding was cut short due to a devastating discovery on July 22, 1981. According to royal biographer Christopher Wilson, Princess Diana was already very suspicious of Prince Charles relationship with Camilla Parker Bowles and her suspicions worsened when she found out a package for Camilla on the desk of Prince Charles' private secretary, Michael Colborne.
Prince William and Prince Harry's mother insisted to see what was inside the package despite being told not to open it. Princess Diana found a gold bracelet with the letter G and F engraved in it. The initials were reportedly Prince Charles and Camilla's nickname for each other – Gladys and Fred. Princess Diana was not happy with her discovery.
"She was absolutely in tears, in a terrible state about it," Wilson said on Channel 5 documentary "Charles And Di: The Truth Behind Their Wedding ".
"It was clear that this was Prince Charles' farewell present to Camilla."
According to Ingrid Seward, Prince Charles confessed that the gift was for Camilla.
"When she confronted Charles he said 'well yes, I brought her a present because she's a very good friend'," Seward said.
"I think any woman can understand that that is pretty suspicious."
Prince Charles reportedly had the package delivered to Camilla the day before his nuptials. Princess Diana mentioned the present in an interview in 1997. She admitted that she was "devastated" when she learned about it, but she was still too immature to understand the messages that were coming her way.
Aside from the package, Princess Diana confessed that there was a "terrible row" between her and Prince Charles just days before their big day. The late Princess of Wales shared it when a royal fan wished her "good luck" for her wedding.
In related news, Princess Diana and Prince Harry reportedly wanted her to have another baby. The little Duke of Sussex was fed up being the youngest, so he was asking his mom to have a younger sibling. However, Princess Diana told him that she couldn't get pregnant because she was not married.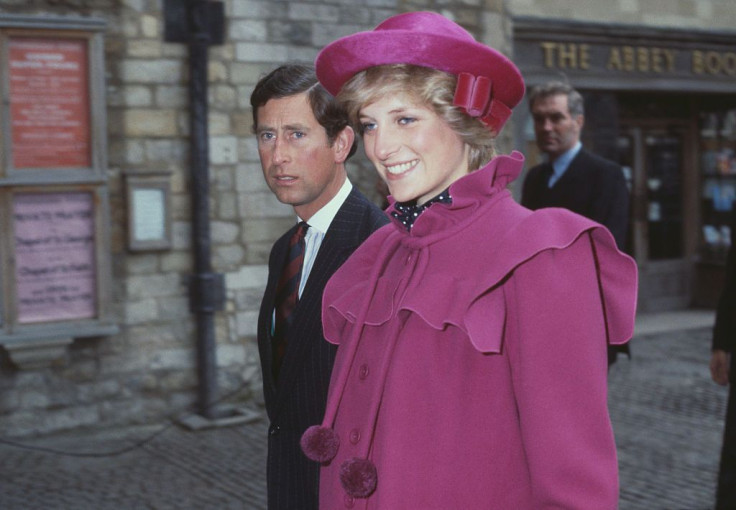 © Copyright IBTimes 2023. All rights reserved.