Prince Harry Accused Of 'Wasting' Court Time After Skipping First Day Of Phone Hacking Trial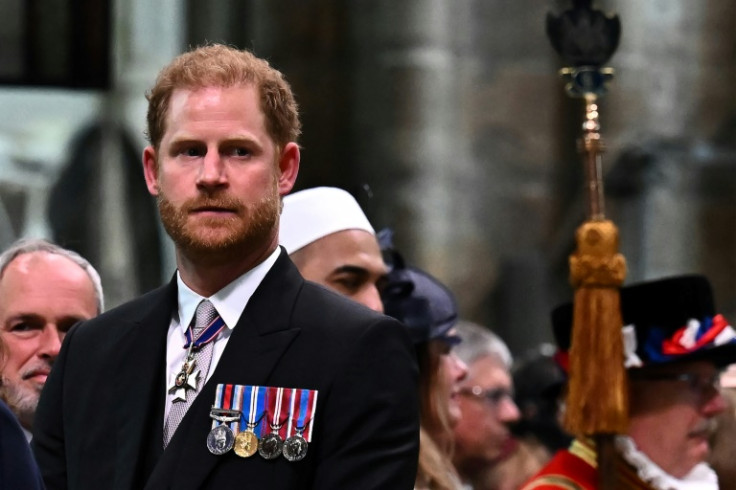 KEY POINTS
Prince Harry failed to turn up at London's High Court Monday
Judge Timothy Fancourt said he had directed Prince Harry to be present
The judge said he will give an extension for the cross-examination of Prince Harry if necessary
Prince Harry's absence from "day one" of his own U.K. phone-hacking trial against the Mirror Group Newspapers (MGN) has sparked criticism.
A lawyer for the newspaper publisher, which Prince Harry and his co-claimants are suing after its newspapers allegedly obtained private information through phone hacking and other illicit means, accused the Duke of Sussex of "wasting" court time Monday after the royal failed to show up at London's High Court for the first day specifically relating to his claims of hacking, the Daily Beast reported.
David Sherborne, the lawyer representing Prince Harry and other claimants, told the court Monday that the Duke of Sussex would not attend the hearing as he arrived in the U.K. late after flying from California, where he celebrated his daughter Lilibet's second birthday Sunday.
"The Duke of Sussex is attending tomorrow to give evidence. He flew yesterday evening from Los Angeles. He was attending his daughter's birthday yesterday," Sherborne said.
Sherborne noted that the royal's travel and security arrangements put him in a "different category" from his co-claimants. The lawyer also claimed that Prince Harry's presence in court was not important because "it was never anticipated that the openings would not take the whole day."
However, Judge Timothy Fancourt said he was "surprised" that the "first witness" was not attending given that he had ordered Prince Harry to be present in court Monday.
"It was anticipated that they might—which is why I directed that the first witness [Harry] should be available," the judge told Sherborne, the BBC reported.
Andrew Green, representing MGN, claimed that Prince Harry's side was "wasting time" by not having him available to give evidence Monday.
The lawyer said it was "absolutely extraordinary... that he is not available for day one of his own trial."
"I have to cross-examine [Prince Harry] on 33 articles and that cannot be done in one day... I need one and a half days. That is not unreasonable," he added.
The judge appeared to side with Green, telling him, "I am not going to restrict you to a day," suggesting that court hours could be extended Tuesday and Wednesday, if necessary.
Prince Harry's absence received several responses on social media. Some defended him, while others understood the judge's reaction.
"Prince Harry was only due in court tomorrow. Even the BBC admits it. I have followed the trial since the start. 'It was always known that he would show up to testify in person, in London this week, and his testimony was always scheduled to start on Tuesday, the 6th,'" one person tweeted.
Another responded. "Is no one reading the reports properly? He was due to give evidence tomorrow but [was] instructed to be in court and available today in case the opening statements concluded early."
Prince Harry will become the first senior British royal to give evidence in court in more than a century when he testifies in the high-profile trial, Vanity Fair reported.
Sherborne said in his opening statement Monday that it was "obvious" that stories about the Duke of Sussex's private life drove newspaper sales.
He claimed that Prince Harry was "one of the most written about individuals in this period" and that the royal was allegedly hacked on "multiple occasions."
MGN has denied Prince Harry and other claimants' allegations. The publisher argued in its court filings that some claims have been brought too late and that in all four cases, there is insufficient evidence of phone hacking.
But the publisher apologized last month for one instance of unlawful information gathering in 2004, when the Sunday People, a tabloid owned by the group, hired a private investigator to gather information about the Duke of Sussex while at a nightclub in London.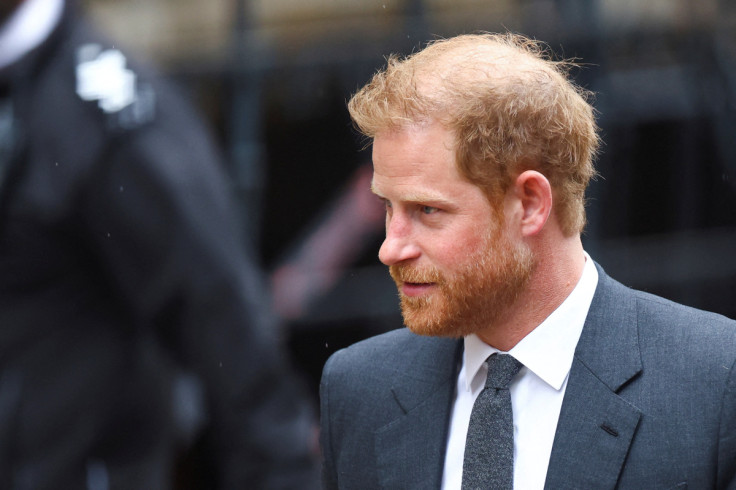 © Copyright IBTimes 2023. All rights reserved.