Prince Harry Addresses 'Mean' James Hewitt Paternity Rumors During UK Court Testimony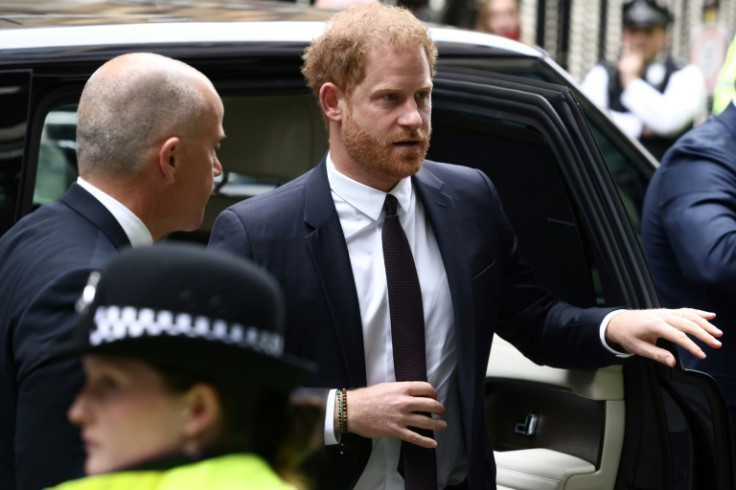 KEY POINTS
Prince Harry took to the witness stand in a U.K. courtroom Tuesday for his phone hacking case
He called out the persistent rumors about Princess Diana's former flame James Hewitt being his real father
Prince Harry said he wondered if the tabloids had wanted him to be "ousted from the royal family"
Prince Harry slammed the "mean and cruel" speculation that he's the biological son of his mother Princess Diana's former flame Major James Hewitt on the first day of his testimony in his phone hacking trial against Mirror Group Newspapers (MGN).
The Duke of Sussex took to the witness stand in London's High Court Tuesday to testify for his lawsuit against MGN, the publisher of the Daily Mirror, The People and the Sunday Mirror. Prince Harry and several other public figures are suing the publisher for allegedly obtaining information about them via unethical practices — including phone hacking and intercepting voicemails — through the years, an accusation the group has denied.
In a prepared witness statement released Tuesday, Meghan Markle's husband opened up about how the articles published about himself and his family affected his mental health.
The Duke of Sussex referenced a 2002 article published by The People titled, "Plot to rob the DNA of Harry," which perpetuated the rumor that King Charles III was not truly his father, according to Us Weekly.
"Numerous newspapers had reported a rumor that my biological father was James Hewitt, a man my mother had a relationship with after I was born. At the time of this article and others similar to it, I wasn't actually aware that my mother hadn't met Major Hewitt until after I was born," Prince Harry said, ABC News reported. "This timeline is something I only learned of ... around 2014, although I now understand this was common knowledge amongst the Defendant's journalists."
Prince Harry admitted that these stories felt "very damaging" to him and provoked feelings of paranoia in him at the time.
"At the time, when I was 18 years old and had lost my mother just six years earlier, stories such as this felt very damaging and very real to me. They were hurtful, mean and cruel," he continued. "I was always left questioning the motives behind the stories. Were the newspapers keen to put doubt into the minds of the public so I might be ousted from the royal family?"
Prince Harry added that he realized "such behavior on their part is utterly vile."
Hewitt met Princess Diana when he began working as her riding instructor in 1986, two years after Prince Harry was born.
During a 2017 interview with Australia's "Sunday Night," Hewitt explicitly denied the rumors that he was Prince Harry's real father.
"It sells papers," the former military officer said of the speculation. "It's worse for [Harry], probably, poor chap."
In his memoir "Spare," Prince Harry wrote that even his father King Charles joked about the rumor, which didn't sit well with him.
"Pa liked telling stories, and this was one of the best in his repertoire. He'd always end with a burst of philosophizing ... Who knows if I'm really the Prince of Wales? Who knows if I'm even your real father?" Prince Harry claimed in his book, which was released in January.
He continued, "He'd laugh and laugh, though it was a remarkably unfunny joke, given the rumor circulating just then that my actual father was one of Mummy's former lovers: Major James Hewitt. One cause of this rumor was Major Hewitt's flaming ginger hair, but another cause was sadism."
Last month, Prince Harry received an apology from MGN for a single instance of unlawful information gathering.
"MGN unreservedly apologizes for all such instances of UIG, and assures the claimants that such conduct will never be repeated," the publisher said in court papers.
Prince Harry's testimony in the case is expected to continue Wednesday.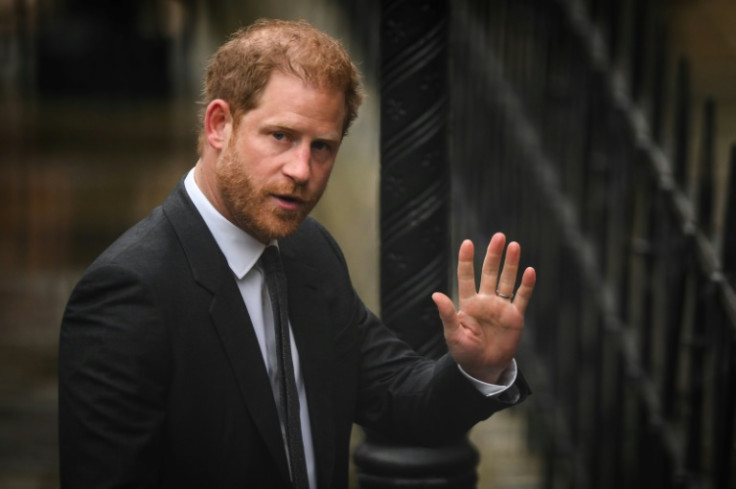 © Copyright IBTimes 2023. All rights reserved.