Prince Harry Is 'Angry Little Turd Throwing Potshots At Everyone': Royal Commentator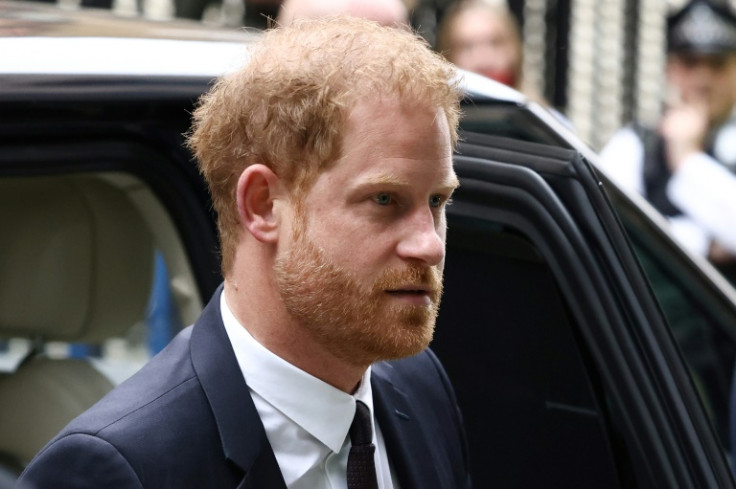 KEY POINTS
Reputation management expert Gemma Tognini said she has some sympathy for "broken man-child" Prince Harry
Tognini added claimed Prince Harry, who is nearly 40, doesn't know who he is
Journalist Bronte Coy said she pitied Prince Harry after reading his book "Spare"
A royal commentator described Prince Harry as an "angry little turd" amid new rumors about his bombshell memoir "Spare."
Gemma Tognini, founder of corporate communications and reputation consultancy firm GT Communications, and Bronte Coy, an entertainment reporter at News.com.au, recently joined host Caroline Di Russo on Sky News Australia's "The Royal Report."
The three discussed Prince Harry and his book "Spare," which Forbes recently reported is the No. 1 bestselling nonfiction title so far this year, following new rumors that the Duke and Duchess of Sussex are aiming to secure a lucrative deal by selling the rights to his memoir.
In the book, Prince Harry, 38, shared a firsthand account of his life, from his childhood to his and his wife Meghan Markle's departure from royal life and move to the U.S. Among the things he wrote about were his experiences dealing with trauma after the death of his mother, Princess Diana.
Tognini, who is described on GT's website as "a strategic communications and reputation management specialist with 30 years' experience in corporate life and media," said that while Prince Harry deserves some sympathy, he now seems to be simply attacking "everyone."
"I have a little bit [of sympathy] for Harry because he's clearly a broken man-child," Tognini said. "But at what point does he actually get to have some kind of closure and deal with his demons? He's just an angry little turd throwing potshots at everyone."
Di Russo suggested that the public doesn't seem to be buying the reports that Prince Harry is ditching his "Brit in royal exile" brand and is now "a real househusband of Montecito," which may stem from a lack of authenticity.
Tognini agreed, suggesting that Prince Harry does not seem to know who he really is.
"It's difficult when you're living in a bubble within one of the most superficial industries on the planet. He's living in L.A., in the heart of the entertainment [industry], and he's married to an actor," Tognini explained. "The problem with authenticity is you've got to know who you are to be authentic. ... [But] he doesn't know who he is. How do you communicate genuine and authenticity to your brand and to the things that you do when you fundamentally don't know it yourself?"
Coy chimed in and said that her "takeaway" from Prince Harry's book was also that he doesn't really know himself.
"That is exactly what my takeaway from the book was," Coy shared. "Separate from the circus with Meghan, you do feel so sorry for him because he's a boy who just never really grew up around people that he felt he could be himself around [or] trust. He was so damaged by his mother's death, and you feel sad for him. He doesn't know who he is."
International Business Times could not independently verify the claims.
The discussion came after British journalist and author Petronella Wyatt likened Prince Harry to an "actor" during her appearance on GB News' "Mark Dolan Tonight."
"He's trying so hard to look happy," Wyatt claimed. "He's a bit like an actor on a stage, pretending to be a happy person or a drunk. It isn't quite right. It's a bit exaggerated."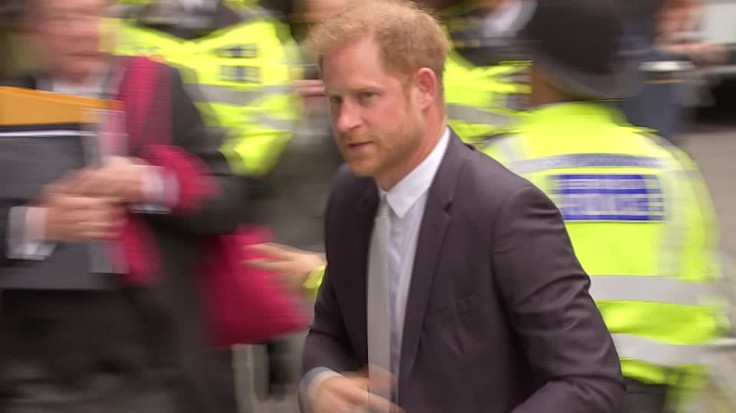 © Copyright IBTimes 2023. All rights reserved.