Twitter Reacts To Rumor Meghan Markle Could Star In 'The Bodyguard' Sequel Alongside Kevin Costner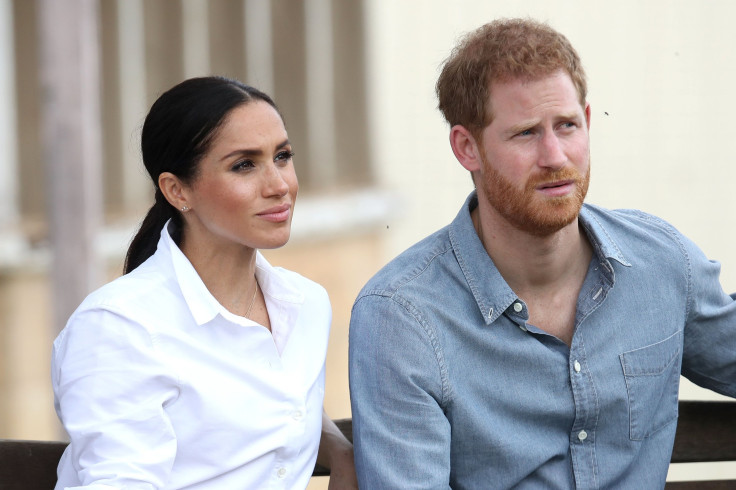 KEY POINTS
Some Twitter users believed Meghan Markle could star in "The Bodyguard" sequel
Others don't think Markle will measure up to Whitney Houston's star quality
Some joked about Markle's potential acting return, saying she never stopped doing so
Netizens reacted to a rumor that Meghan Markle might return to acting in "The Bodyguard" sequel.
There is a rumor that the Duchess of Sussex could star in "The Bodyguard" sequel opposite Kevin Costner. Royal correspondent and commentator Kinsey Schofield shut down the rumor when she appeared on TalkTV's "Jeremy Kyle Live."
The interview was shared on Twitter, prompting many to react to it. Some netizens didn't believe Markle could star in the sequel, while others were supportive of her potentially playing a role similar to the character portrayed by Whitney Houston in the first movie.
"Why not? The script practically writes itself. American upstart marries into unnamed European royal family who don't let her have her own way. Upstart leaves in a huff. Has [an] affair with a bodyguard who saves her from someone close to her but is above suspicion," one commented.
"First of all, can [Meghan] Markle sing? This should have been the first clue to anyone. Whitney Huston did a lot of [singing] in that Movie. Can you imagine MM singing the iconic song from that movie...... I will always love you? This desperation by her PR team," another suggested.
"Replacing Whitney, no way she just won't measure up sorry MM, no star quality," a third person added.
"Major role for an award-winning actress..not her, she will ruin the movie Whitney Houston(rip) will rise from her grave," a different commenter opined.
Some also poked fun at Marke's alleged return to acting. They jokingly said she never stopped doing so. Others dragged the nearly catastrophic car chase in New York City to the rumored film.
"Why are people suggesting Meghan is 'returning' to acting? Some might suggest she has never stopped," one wrote with a winking face emoji. Another added, "Think she's been acting for the last 5 years!"
"The dramatic high-speed car chase in midtown Manhattan will be a terrific scene," another jokingly said, referring to the Duke and Duchess of Sussex's paparazzi car chase in New York City. "Like the one in The French Connection."
Markle quit acting before she tied the knot with Prince Harry in 2018. She decided to focus on her royal duties and made her last appearance on the Season 7 finale of "Suits," People reported.
USA Network also announced her departure from the hit legal drama in November 2017 following their engagement. The network was supportive of her decision.
"From all of us at USA Network and Universal Cable Productions, we want to send our most heartfelt congratulations to Meghan Markle and Prince Harry on their engagement," the statement read.
In April, WME announced that Markle had signed with them. The agency said it would focus on "building out her business ventures across multiple facets of the agency and its broader ecosystem, including film and television production, brand partnerships, and more." However, Variety noted that acting would not be an area of focus.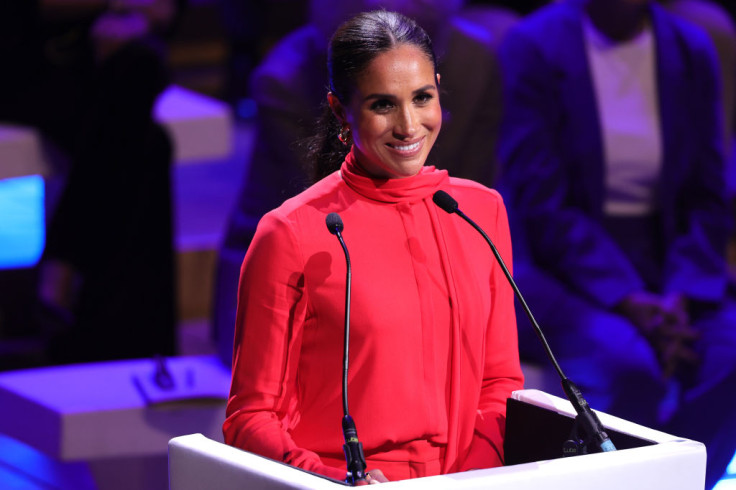 © Copyright IBTimes 2023. All rights reserved.