Meghan Markle Played Role In Prince Harry Losing Friends In UK, Royal Commentator Claims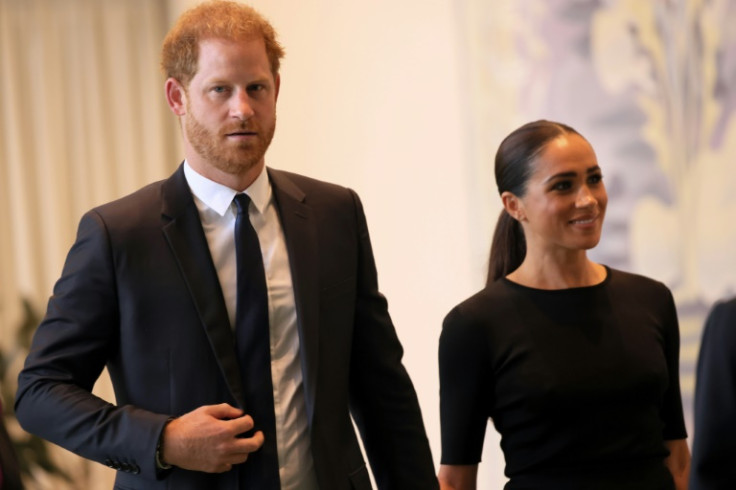 KEY POINTS
A royal commentator said there are rumors that Jack Mann was Prince Harry's real best man at his wedding
Kara Kennedy said Harry's pals in the U.K. were reportedly his "entire support network"
Harry's friends reportedly realized their friendship wouldn't be the same after one particular weekend at Sandringham
Meghan Markle allegedly played a role in the "breakdown" of Prince Harry's friendship with his pals in his home country, a royal commentator has claimed.
During an interview with GB News host Mark Dolan, Kara Kennedy, a writer at The Spectator, weighed in on the reports that Prince Harry did not attend his close pal Jack Mann's wedding with Isabella Clarke at St. Peter's Church in Sutton in Suffolk, England, on July 1.
Asked if Prince Harry's absence signaled that he "will be consigned to Montecito forevermore," Kennedy suggested that it shows how "isolated" the Duke of Sussex may be feeling since he and Markle quit royal duties and moved to California in 2020.
"Yes, I think that's definitely part of it. Jack Mann wasn't just a groomsman. It's been alluded to that he was actually Harry's real best man at his wedding. That's how close they were. That's all destroyed now, and I think it is sad and it does show that he must be isolated and have a feeling of great loneliness," Kennedy claimed.
"These boys were just a few years ago in Harry's life, his entire support network, and now it's all gone," she added.
But the journalist claimed that "there was a key moment when this friendship broke up."
Kennedy claimed to have been in "contact with one of the people who were there" at a weekend in Sandringham in England when Prince Harry's pals joined him and Markle for a get-together.
According to the royal commentator, it was "the weekend that everybody knew that they weren't going to have the same friendship with Harry and it was a weekend at Sandringham where 'Markle sucked the joy out of any remarkable joke with wokery and chippiness. We all realized he was a lost cause at that weekend.'"
"So I think Meghan was definitely fundamental in the breakdown of that relationship," Kennedy added.
International Business Times could not independently verify the claims.
Royal biographer and investigative reporter Tom Bower talked about the same incident in his book "Revenge."
In an excerpt published by The Times of London, the journalist claimed in the book that Markle joined Prince Harry on a long weekend in Sandringham along with 16 of his close pals after their relationship went public in September 2017.
"Like other shooting weekends, Harry was looking forward to endless banter, jokes — and a lot of drinking," Bower wrote.
"Their jokes involving sexism, feminism and transgender people ricocheted around the living rooms and dining rooms. Without hesitation, Meghan challenged every guest whose conversation contravened her values," Bower alleged. "According to some of Harry's friends, again and again she reprimanded them about the slightest inappropriate nuance. Nobody was exempt."
In his and Markle's Netflix docuseries, "Harry & Meghan," Prince Harry admitted to losing friends after stepping back from public duties and relocating to the U.S.
"I miss the weird family gatherings when we're all sort of brought together under one roof for, you know, certain times of the year — that I miss. Being part of the institution meant that I was in the U.K. So, I miss the U.K. [and] I miss my friends," he said, according to Us Weekly.
The Duke of Sussex continued: "I've lost a few friends in this process as well. ... I mean, I came [to California] because I was changed. I changed to the point that I'd outgrown my environment. Therefore, this was the most obvious place to come. You know, it's one of the places where I think my mom, [Princess Diana], was probably gonna end up living potentially."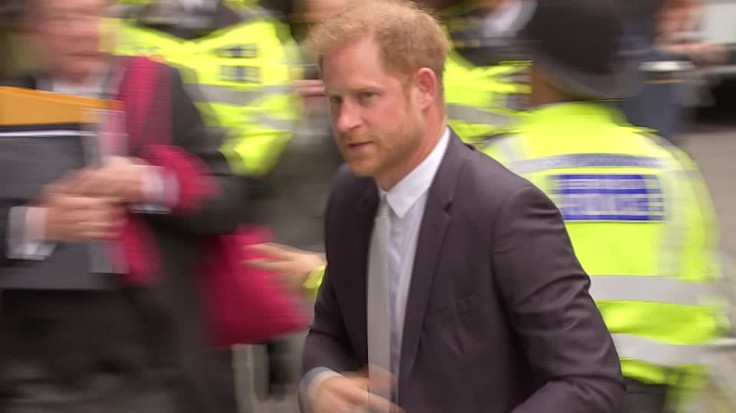 © Copyright IBTimes 2023. All rights reserved.