Twitter Reacts To Unverified Rumor Meghan Markle Made $80 Million Divorce Request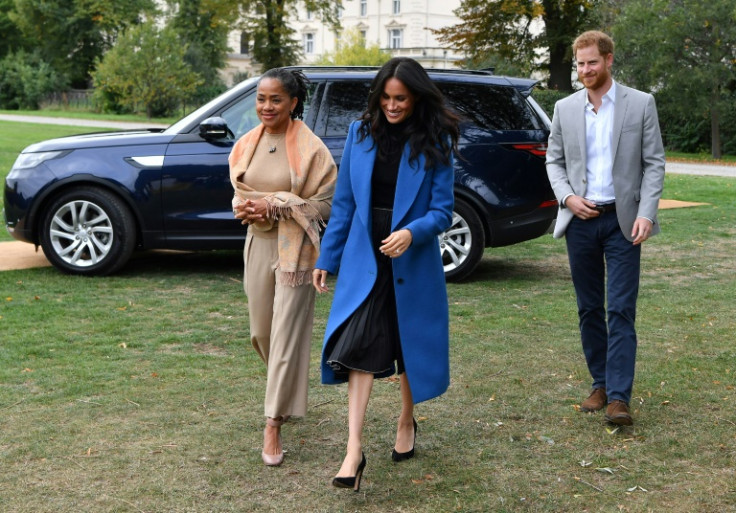 KEY POINTS
Social media users shared unverified rumors that Meghan Markle asked for $80 million to sign divorce papers
Some Twitter users said they see Markle and Prince Harry splitting in the future
Photographer Karl Larsen said the Sussexes are "very much in love"
Meghan Markle and Prince Harry's marriage continues to be plagued with rumors of marital woes and divorce.
Rumors that the couple's marriage may be on the rocks hit Twitter recently after news outlet Marca claimed, citing the British press, that Markle wants $80 million and the sole custody of their two children, Prince Archie and Princess Lilibet, to sign divorce papers ending her marriage to Prince Harry. International Business Times could not independently verify the report.
A netizen shared the unverified rumor via Twitter, writing: "She took him from his family after she embarrassed the British royal family and made his whole nation hate him. Now that Harry is broke and lonely because of her, she has allegedly filed divorce papers asking for $80 million plus the total custody of Archie and Lilibet. If this actually happens, is she going to be forced to return Harry's testicles?"
The rumor sparked debate among Twitter users, with some claiming they can see the Sussexes splitting in the future and others stating they are rooting for the couple.
"He's not going to divorce her. She would take him for all that he's got and he would never see those kids again," one claimed. Another wrote, "Asking for $80 million. That doesn't sound like a gold digger or anything."
"I predicted this would happen before they got married! A few of my friends said I was too cynical. [I] actually hope it's not true," a third commenter shared.
"As a man who endured an abusive marriage but escaped - I have a modicum of sympathy for him. But the way he threw his family under a bus will be hard for many in England to forgive," another wrote.
"Not shocked. She can't make any more money from him, so she is leaving him," another opined.
A number of royal experts have said that they don't think Markle and Prince Harry's marriage would end divorce. Writer and broadcaster Esther Krakue suggested that Markle would not initiate any split as it would not be helpful to her career.
"I don't see in any way her star power would increase if she were actually to divorce Prince Harry," Krakue claimed.
However, the Duke and Duchess of Sussex appear unfazed by the rumors surrounding their marriage.
The couple was recently photographed smiling and holding hands while exiting an office building in Santa Barbara, California.
Prince Harry and Markle also recently enjoyed a Fourth of July parade in Montecito, California, with their two kids, according to Page Six.
Photographer Karl Larsen, who took the photos of Prince Harry and Markle holding hands and refers to them as his "friends," denied the rumors that the couple was experiencing marriage woes.
He shared an image of the coverage on his Instagram Stories, writing: "So nice to see my friends Harry and Meghan on Friday before they get away for the long weekend."
"Please do not believe the media. They are very much in love, and are happy together nothing but smiles and laughter here," he added.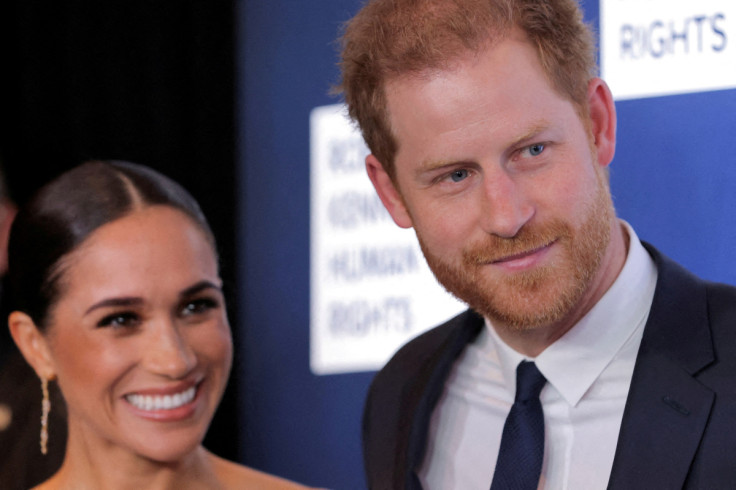 © Copyright IBTimes 2023. All rights reserved.