Prince Harry Apologizes For Not Being Harry Styles Video Resurfaces, Twitter Reacts
Prince Harry apologized for not being Harry Styles.
A video of the Duke of Sussex standing while addressing the crowd has resurfaced on Twitter. In the clip, Meghan Markle's husband apologizes to those who are expecting to see the "One Direction" singer instead of him.
"For those of you who are expecting Harry Styles, I apologized, I know, I'm not gonna sing," the duke says.
Twitter users were quick to react to the video. Many said that they were glad he knew Styles was a "king."
"Poor prince harry, but he should've known that harry styles is a king," one commented.
"When a real life prince knows who the real king is. All hail King Styles!" another opined.
In 2017, Prince Harry and Styles met at the premiere of Christopher Nolan's film "Dunkirk." The Duke of Sussex was photographed shaking hands and chatting with the former "One Direction" star who played a young soldier named Alex in his first-ever film, Grazia reported.
It wasn't the first time the two Harrys met each other. Prince Harry and Styles' first encounter happened at the Royal Variety Performance in 2015. Styles also had the honor to meet Prince Harry's brother Prince William and sister-in-law Kate Middleton at the same event the year before.
In related news, another photo of Prince Harry has also resurfaced on social media. In the snap, he is with Melania Trump. The picture made headlines due to Prince Harry's controversial hand gesture.
According to some, Prince Harry made the "Masonic hand sign." However, according to body language expert Patti Wood, it was a protective gesture against evil forces, darkness or illness. The sign which was also called horn or the devil's horn didn't mean that the duke was the devil, but it was a warning against evil spirits.
She also explained that it could be a self-comfort cue. Several world leaders exhibit the same gesture when in a photo op with U.S. President Donald Trump.
Meanwhile, CNN reporter Kate Bennett said that Prince Harry didn't make any secret sign. He was actually reaching in to unbutton his coat and the cameras kept clicking, leaving his hand in that weird position.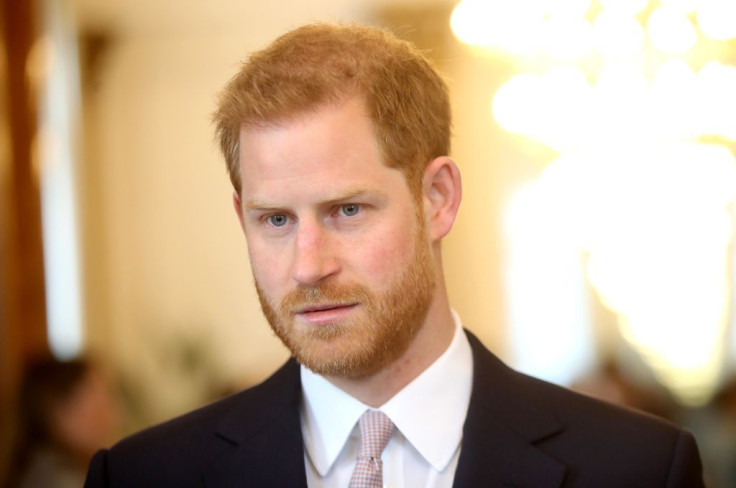 © Copyright IBTimes 2023. All rights reserved.