Prince Harry Behaves 'As If He's A Servant' In His Marriage, His Biographer Claims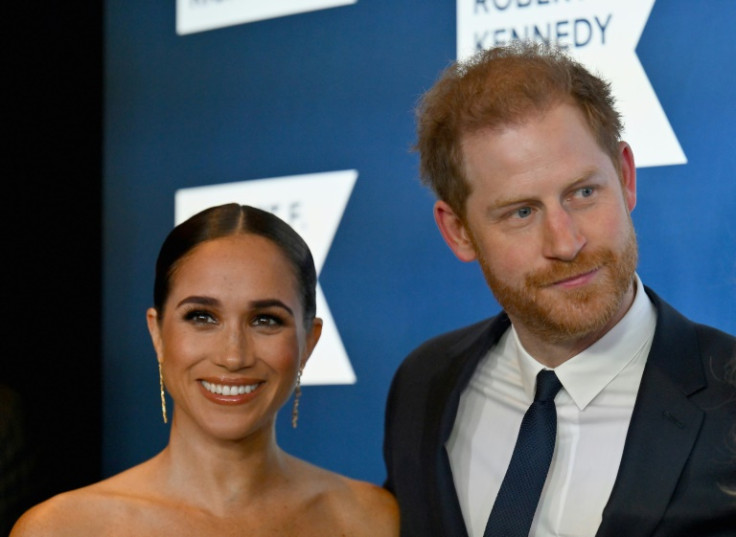 KEY POINTS
Angela Levin claimed that Prince Harry behaves more like a "servant" than a husband around Meghan Markle
The royal biographer alleged that Markle pushed Harry out of the way during their first engagement together
Levin said she believes Markle should have observed first and waited before pushing her ideas
A royal biographer thinks Prince Harry and his wife Meghan Markle don't have a "balanced" relationship, with the duke allegedly acting more like a "servant" than a husband.
Angela Levin, who is reportedly a veteran journalist on royal affairs who joined the Duke of Sussex on his royal duties for a year to write her 2018 book "Harry: A Biography of a Prince," shared her thoughts on the couple's relationship dynamic during a recent interview on GB News' "Dan Wootton Tonight."
"This man doesn't know what to do, where he is, how to manage it," the royal commentator claimed of Prince Harry. "He can't manage his wife. He can't manage the relationship because ... if you watch when they're together, he runs around as if he's a servant, not as if he's a husband. He's got to make sure that she comes out all right and opens the door."
"I don't think it's ever been a balanced relationship," she alleged of the Sussexes.
Levin claimed she was present when Prince Harry and Markle went on their first official engagement as a couple in Nottingham, England, in December 2017, a month after they announced their engagement, and witnessed the former "Suits" star allegedly pushing her then-fiancé "out of the way" as they greeted royal fans who lined the streets to see them.
"I think from the first day they went on an engagement, which I went with them ... [Meghan] obviously liked it very much," she claimed. "She kept pushing him out of the way and wanted to shake hands with everyone first. And at that stage, they weren't married even and nobody really wanted to talk to her."
When host Dan Wootton chimed in to suggest that the couple's dynamic was that of a "modern woman" and a husband willing to support his wife, Levin criticized Markle, arguing that "it's not good manners."
"If you come into a different country, into a royal home, there's nothing like what you have in America, so you watch. If you went to a job, you wouldn't say, 'I've got to be No. 1, and I'm not listening to anyone.' What you do is you sit quietly for a bit and you gradually see, and then you make suggestions," Levin claimed of the duchess.
"Her ideas that she could have put through would have been very happily accepted, but she can't wait," the royal expert alleged. "She's got to be out there in the front, and you just don't do that. It's not the way you do it. You wait, and she didn't wait. You don't push somebody out of the way so you can get there first because you're more important."
International Business Times could not independently verify Levin's claims. Footage from the royal outing showed the Duke and Duchess of Sussex initially greeting Nottingham residents separately before Prince Harry reunited with his then-fiancée, who gently rubbed his back with her hand. Markle can also be seen being warmly welcomed by well-wishers.
During the interview, Levin claimed that she thinks the Duke of Sussex is being abandoned by his wife, pointing to Markle's silence as Prince Harry promoted and faced backlash for his controversial memoir "Spare" and lost his bid to personally pay for police protection while in the U.K.
"She is absolutely separating from him," Levin claimed of the couple. "She hasn't been anywhere where he really needed her. He's got a mental health issue, and he needs somebody there to prop him up. Anyone would, actually, but she keeps away. He's doing all the nasty stuff, and she's sailing on ahead. I think that's the beginning of the end of it for him."
Rumors that Prince Harry and Markle, who tied the knot in 2018 and recently celebrated their five-year wedding anniversary, were experiencing marriage troubles recently surfaced after reports alleged that the Duke of Sussex has an "escape place" at a hotel where he stays without his wife.
A rep for Prince Harry denied the speculations, telling Page Six that the rumor "is not true."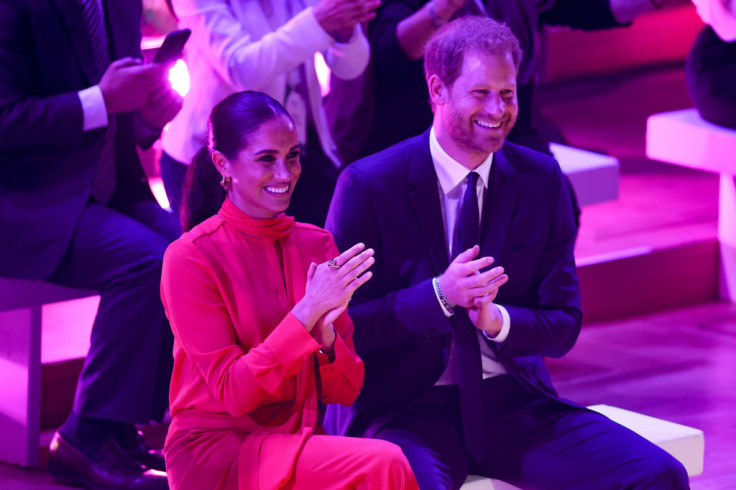 © Copyright IBTimes 2023. All rights reserved.