Prince Harry Brave To Fight The Press But Probably Not Wise: Royal Expert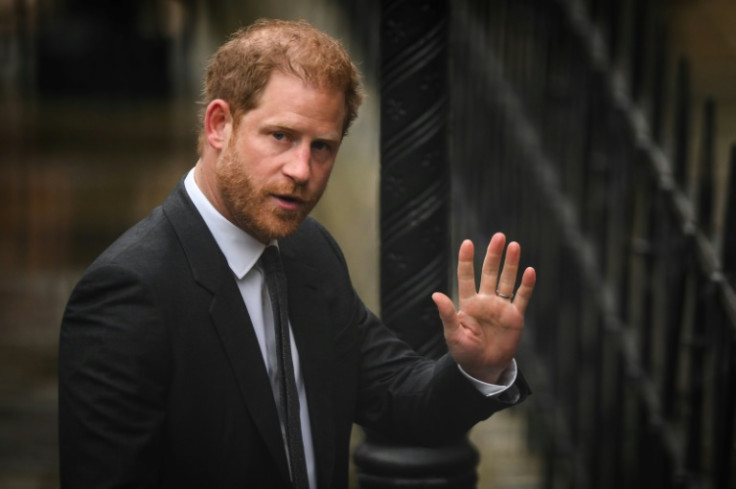 KEY POINTS
Royal author Christopher Andersen said Prince Harry was brave to fight the press
Andersen said if Prince Harry wins, it will be a "pyrrhic victory at best"
Royal expert Hilary Fordwich said Prince Harry's case is "against the grain of everything royal"
Prince Harry will have a tough fight with the press, according to royal experts.
On Tuesday, the Duke of Sussex took the stand against Mirror Group Newspapers in the phone hacking lawsuit against the publisher. Several royal experts weighed in on his battle against the press after he accused them of hacking his voicemails and using unlawful means to gather information about his private life.
"Harry's decision to take the stand is brave – that cannot be denied," American journalist and royal author Christopher Andersen told Fox News Digital. "But is it wise?"
The "King" author highlighted the British royal family's approach to the media and how Prince Harry's strategy was very different from his own family's.
"The royal family has always played the long game when it comes to the press," he continued. "The monarchy is a brand and needs to maintain a working relationship with Britain's tabloids. There is simply no way around it. This is simply a fact of life. The king knows, as his mother Queen Elizabeth II knew before him, that he may sit on the throne now, but the press reigns forever."
Anderson added that if Prince Harry wins the case, it will be a "pyrrhic victory at best." He added, "Harry has cast himself in the role of David battling Goliath, but I don't envision this giant going down quite so easily."
British royal expert Hilary Forwich agreed with Andersen, noting that Harry's ongoing legal battle with the media is a far cry from the royals' "never complain, never explain" motto. In her opinion, Prince Harry's move, putting himself out there, will only attract more people to be more privy to his personal life.
"This tawdry case goes against the grain of everything royal," Fordwich claimed. "Prince Harry continues to both complain and wants everyone else to explain. This is a lose-lose situation for him. Barristers in England are the equivalent of litigation attorneys in America. They are trained in cross-examination and brilliant interrogation tactics."
"The likelihood that he contradicts himself is highly likely," Fordwich added. "Because according to him in his own words, in his recent tell-all author biography, he described himself as a 'glacial learner.' That is in stark contrast to a brilliantly schooled barrister."
International Business Times could not independently verify the claims.
During Prince Harry's testimony, he mentioned the paternity rumors alleging that his father is James Hewitt and not King Charles. The Duke of Sussex said those reports were "very damaging" and provoked feelings of paranoia.
"At the time, when I was 18 years old and had lost my mother just six years earlier, stories such as this felt very damaging and very real to me. They were hurtful, mean and cruel," he said. "I was always left questioning the motives behind the stories. Were the newspapers keen to put doubt into the minds of the public so I might be ousted from the royal family?"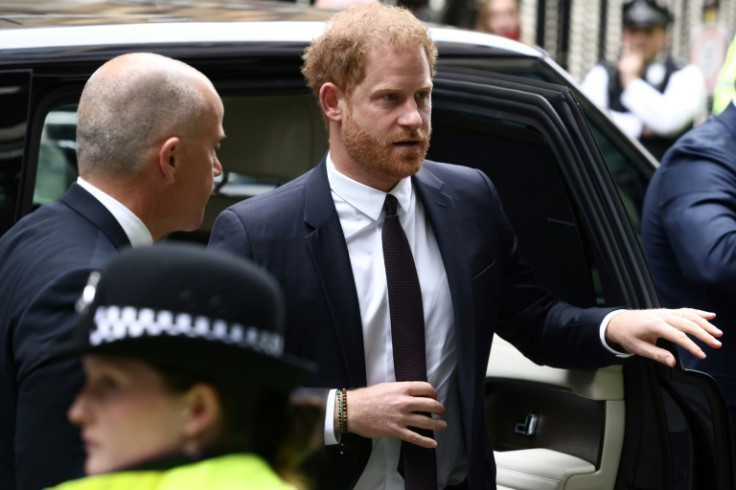 © Copyright IBTimes 2023. All rights reserved.