Prince Harry Called 'Hypocrite' Following Climate Change Speech For This Reason
Prince Harry was branded a "hypocrite" after making a speech about climate change.
Emily Andrews, a royal correspondent for the Sun, said that the Duke of Sussex is risking accusations of hypocrisy after hiring a private helicopter just two days before he told kids to take action on climate change. Prince Harry took the chopper from London to Birmingham to carry out two engagements on Monday.
The chopper trip costs $7,854 per trip and takes 45 minutes. The royal could have saved more if he took an 83-minute train trip for only $45.
The big concern was actually not the cost. Helicopter emissions are at least five times higher and transporting with this actually contradicts Prince Harry's climate change speech two days after.
"Climate change is a humanitarian issue and one where we've been far too slow in waking up to the issues and acting on the damaging impact our ways of living are having on the world," Prince Harry said.
"I know you don't sit back and wait for solutions, you take action and create them," he continued.
Prince Harry isn't the only royal who uses choppers for royal engagements. Prince William and Kate Middleton also used one when they visited Blackpool on the same day.
Prince Harry's uncle Prince Andrew also do this. The Duke of York was even dubbed "Air Miles Andy" for flying first class on chartered planes, taking five officials and staying in five-star hotels.
According to the palace, there's a justification on how the royals choose their mode of transportation.
"Travel decisions are based on a number of factors, including effective use of time, security and minimising the impact on others, while ensuring the full schedule can be delivered," Kensington Palace said.
Prince Harry and Meghan Markle reunited with Prince William and Kate Middleton on Tuesday for Prince Charles' investiture. The fab four joined the other members of the royal family at Buckingham Palace for the event.
Middleton took the center stage with the other royals. The Duke and Duchess of Cambridge were positioned with Camilla at the back of Queen Elizabeth II and the Prince of Wales. Meanwhile, Prince Harry and Markle were next to them with the pregnant royal looking isolated in a corner.​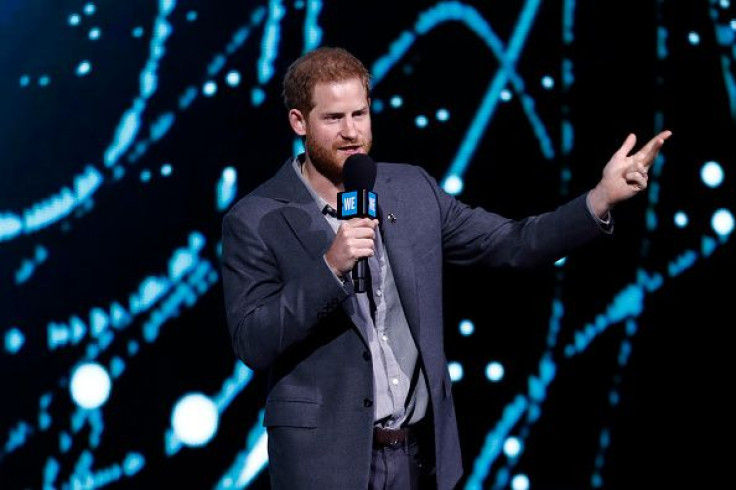 © Copyright IBTimes 2023. All rights reserved.