Prince Harry Has Always Complained About Being 'Sidelined' By Prince William, Source Says
Prince Harry used to live in Prince William's shadow.
Just recently, the Duke and Duchess of Sussex officially split their household from the Duke and Duchess of Cambridge. Prince Harry and Meghan Markle are now living in their newly renovated home, Frogmore Cottage in Windsor. They also moved their office to Buckingham Palace. Meanwhile, Prince William and Kate Middleton remained in Kensington Palace.
According to an insider, this move will allow the two princes to "spread their wings" because when they were still kids, Prince Harry used to complain to Princess Diana that the people weren't fair between him and Prince William. This claim has been backed by a source close to the two princes.
"Harry has always complained about being sidelined by William, but now I think they see this split as an opportunity to really spread their wings," the insider told The Telegraph.
Princess Diana also noticed how the members of the royal family treated her two sons differently. Due to this, she was forced to confront the Queen Mother for her alleged favoritism.
The insider added that Prince Harry loved it when he was alone with Princess Diana at Kensington Palace.
"Once, when home ill from boarding school, he gleefully told one of Diana's friends: 'I have got Mummy to myself… and I don't have to share her with William!'" the source recalled.
The People's Princess revealed to Richard Kay, her friend and a royal commentator, that she had to pour more love and attention to Prince Harry because most of the people favor Prince William. Princess Diana said that she and Prince Charles worked so hard to ensure that both of their boys would receive equal amounts of their time and love but other family members concentrated on the future king.
Princess Diana was very close to her two sons. In fact, there were things she did to let them enjoy what they wanted. When Prince Harry was still a kid, he reportedly loved to munch on treacle tart for breakfast.
One time he came into the kitchen at Kensington Palace before breakfast to ask for his favorite treat. Carolyn Robb, Princess Diana's personal chef, told Prince Harry to ask his mom's permission. Shortly after being told what to do, Prince William's brother returned with a note that read: "Mummy says it's okay."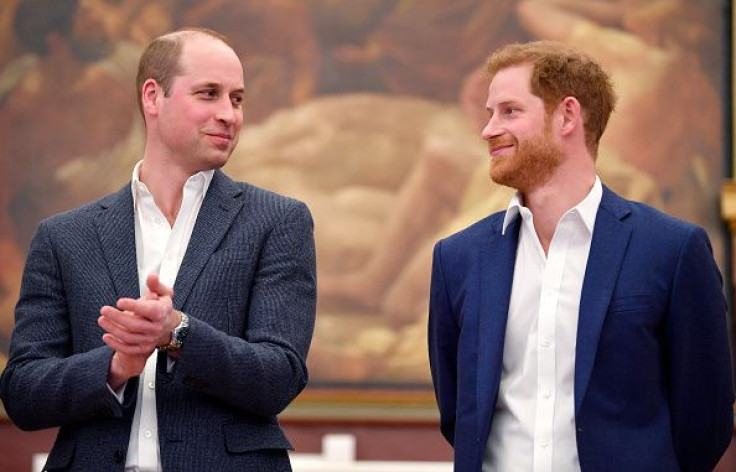 © Copyright IBTimes 2023. All rights reserved.