Prince Harry Has No 'Love Child'; Rumors Not Affecting Meghan Markle Wedding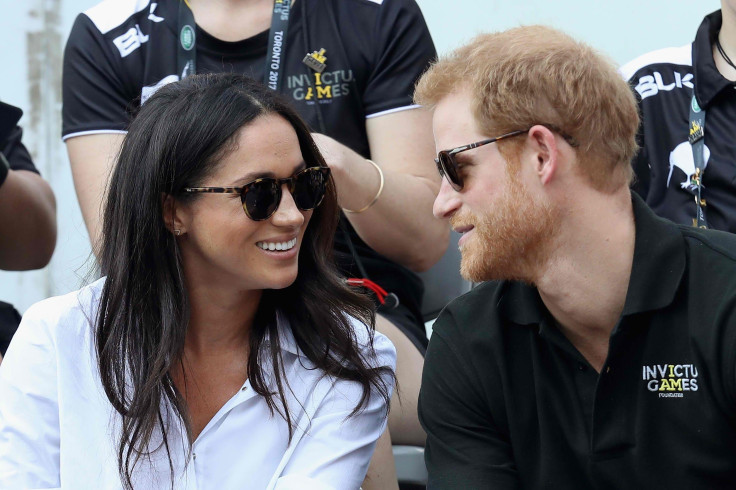 Prince Harry and Meghan Markle's upcoming royal wedding is plagued with controversies.
According to Globe, a woman has claimed that the royal prince is the father of her 3-year-old son, the result of an alleged one night stand. The publication added that the "royal scandal" erupted after the Kensington Palace received "a handwritten note and a photo, along with a letter from an attorney representing the sender."
The tabloid did not identify the woman. Meanwhile, a so-called source said that the picture indicates that Prince Harry's alleged love child inherits his ginger-blond hair. The little boy remarkably looks like Markle's fiancé.
The "Suits" actress was reportedly "jolted." On the other hand, the Duke was "rocked."
"The palace is reeling and Harry can't believe this is happening," the source continued. "Everyone's focused with keeping this under wraps and ensuring the royal wedding isn't disrupted."
However, Gossip Cop has debunked the report. According to the publication, Prince Harry has no love child. In addition, it noted that the photo used in its cover that features an upset Markle is not taken from real life. But it was a still from her hit TV show on USA Network, "Suits."
Prince Harry and Markle are tying the knot at St. George's Chapel at Windsor Castle on May 19. Their wedding ceremony will begin 12 p.m. UK time (7 a.m. EST). After that, they will depart for the carriage ride procession.
However, prior to that, royal expert Richard Fitzwilliams believes that the newlyweds will recreate the balcony kiss. "It is the moment which the media need on an occasion as significant and historic as this and I am sure there will be a kiss after the service on the steps of St George's Chapel before the carriage procession begins," Fitzwilliams said.
In related news, a membership-based pressure group known as the Republic has petitioned to the UK parliament to not spend the taxpayers funding for the royal wedding. They know that there will be road closures so they ask the couple to foot the bill as a nuptial is a private affair.
"A royal wedding is a private, personal event, dressed up as a national occasion," the petition said. "Taxpayers should not be funding a private wedding, no matter who is getting married. If Harry and Meghan want to turn their big day into a public event, they need to pick up the bill – all of it."
© Copyright IBTimes 2023. All rights reserved.