Prince Harry 'Kindhearted' But 'Sad And Confused,' Chris Christie Says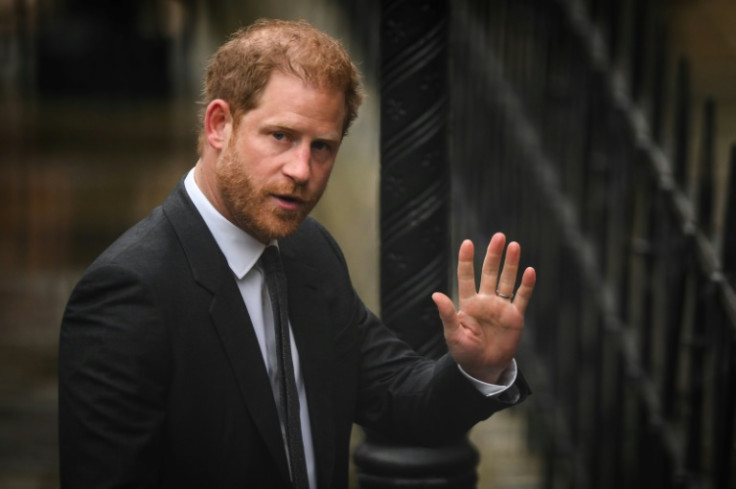 KEY POINTS
Chris Christie recalled his 2013 meeting with Prince Harry on "Piers Morgan Uncensored"
Christie said the gift he received from Prince Harry was a framed autographed picture of himself
The politician and lawyer said he has no opinion of Meghan Markle because he hasn't met her yet
Former New Jersey Gov. Chris Christie revealed that he found Prince Harry to be a "sad and confused" man during their first meeting.
The politician and lawyer recently sat down for an interview with Piers Morgan on the British journalist's show "Piers Morgan Uncensored."
Christie was asked by Morgan about his thoughts on Prince Harry's visit to New Jersey more than a decade ago and his take on the Duke and Duchess of Sussex following their decision to step back from royal duties and move to California in 2020.
"I've never met Meghan, so it's hard for me [to say]. I try, as someone who is a public figure, to not judge too much based on what I read or see, so I don't have really any opinions on Meghan," Christie replied. "I found Harry, when I met him in 2012 (sic), to be a really kindhearted young man but also a pretty sad and confused one."
Christie recalled that he and Prince Harry were supposed to exchange gifts upon the royal's arrival in New Jersey to visit areas recovering from the damage caused by Hurricane Sandy in October 2012.
The then-state governor gave Prince Harry a fleece jacket, similar to the one he famously wore during Hurricane Sandy, that he personalized by adding the royal's name on it.
However, Christie was surprised when Prince Harry "didn't give me a gift back."
He initially thought the Duke of Sussex may have gotten the briefing wrong, but it turned out that Prince Harry was waiting for the right time to give the politician his gift.
After they returned to the governor's beach house for lunch following their walkabout, Christie claimed that Prince Harry told him, "Now, look, I have a gift for you, but I didn't want to give it in front of all those people. I will give it to you now but only if you promise not to open it until I leave."
When asked why, Prince Harry reportedly explained, "Because they make me give this and it makes me very uncomfortable," according to Christie.
Christie said he honored Prince Harry's request and didn't open the wrapped gift while the royal was in the state.
"When we opened it afterward, it was a ... framed autographed picture of himself," Christie claimed, causing Morgan to burst out laughing.
Asked what he did with the gift, Christie said he gave the picture to his daughter, who apparently thought Prince Harry was "really cute."
"She kept the picture and she still has it," Christie added.
Prince Harry visited New Jersey as part of his U.S. tour in May 2013, The Guardian reported.
In a tweet at the time, Christie said he presented Prince Harry with "his own Royal Fleece" as a token of New Jersey's gratitude.
According to Asbury Park Press, the fleece jacket became Christie's trademark apparel weeks after the hurricane.
Prince Harry received several other official gifts to honor his visit. He was also given a commemorative pen by Seaside Heights, made of wood from the ruins of its boardwalk.
Mantoloking presented him with a baseball cap with its police department's emblem emblazoned on it, while Ocean County gave him a copy of its historical bible, "Ocean County: Four Centuries in the Making."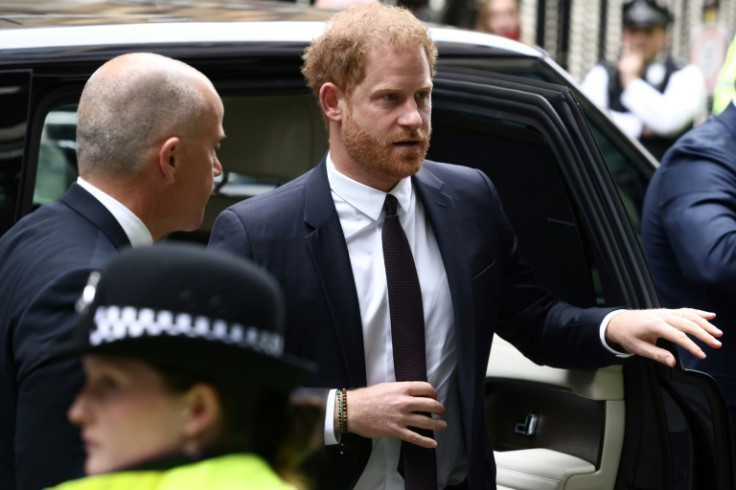 © Copyright IBTimes 2023. All rights reserved.