Meghan Markle, Prince Harry 'Secretly Quite Pleased' With HCA Awards Nomination Despite Emmy Snub: Expert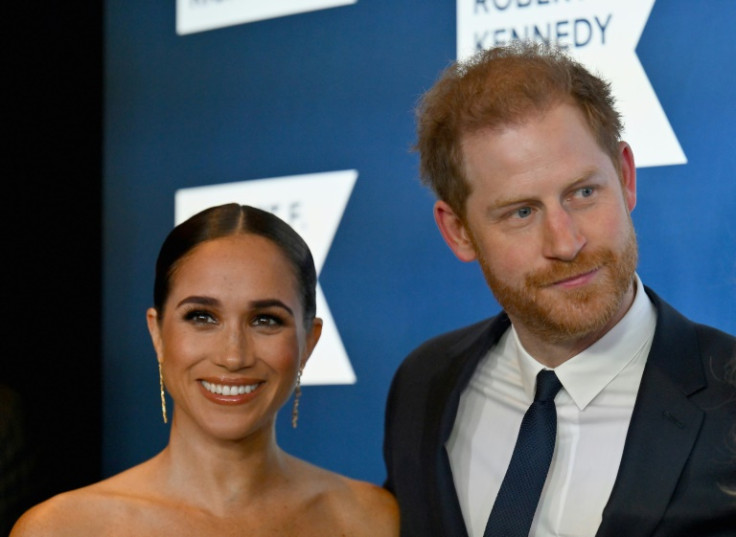 KEY POINTS
An award nomination would be an acknowledgment of Prince Harry and Meghan Markle's work, according to Robert Jobson.
Jobson said while the Sussexes are probably pleased with HCA Awards, it would be better if they got the Emmy nomination
Matt Wilkinson said royal families hand out awards and not pick up awards, so he wasn't sure if it's what the Sussexes wanted
Royal experts got candid about Prince Harry and Meghan Markle's potential reaction over their HCA Awards nomination and Emmy snub.
Several royal experts joined Afua Hagan in the recent episode of TalkTV's "The Royal Tea." Evening Standards royal editor Robert Jobson, host of "Royally Us" podcast Christine Ross and The Sun's royal editor Matt Wilkinson shared their thoughts about the recent news involving the Duke and Duchess of Sussex.
Hagan asked Jobson if the Sussexes were pleased with their recent achievement despite the Emmy snub. She was referring to Prince Harry and Markle's nomination for best-streaming nonfiction series at the 2023 Hollywood Critics Association (HCA) TV Awards.
"It's an acknowledgment of what was, actually if you step back from it, and step back for the politics of it, and you know, it was a revelatory documentary," Jobson said. "It had quite a lot in it that we were all writing about and talking about, so yeah, it's probably worthy of some sort of award."
He added, "I'm sure that they're probably secretly quite pleased that they won an award with it, but as you say, I think it would have been better to get something more prestigious. But then, you know, again, they put a lot of time [and] effort and got paid a lot of money for it, so for them to pick up an award will be another step in the right direction."
Meanwhile, Hagan asked Wilkinson for the Sussexes' potential reaction after failing to secure an Emmy nod. Their Netflix docuseries "Harry & Meghan" was reportedly under consideration for Outstanding Documentary or Nonfiction Series but didn't earn a nomination.
"I wonder whether this is actually where they want to be in America. Is this their new progressive post-royal family life[?] Do they want to be attending and winning awards?" Wilkinson said in response. "I mean, remember, royal families should be handing out awards, not going to pick up awards."
As for missing out on the Emmys, he believed that the couple was probably "disappointed."
"I think they'd be disappointed because if they've got an Emmy then that would just be a huge credibility to their, you know, media career and to produce documentaries," he said. "Hollywood Critics Awards is one of the smaller awards in America, in my understanding. I'm not an expert on awards in America, but I understand, so if they had achieved that Emmy, that would have, especially when you've got Spotify, losing Spotify, and talk about problems with Netflix, that would catapult them to the next level."
He added, "I think they will be a little bit gutted as they're trying to progress their career [and] they've missed out on the Emmy."
Meanwhile, Ross said Hollywood Critics Awards is "quite prestigious." She added, "Within the field, it's very prestigious and well respected." However, she also clarified that HCA is "not nearly as glamorous as the Emmys."
International Business Times could not independently verify the claims.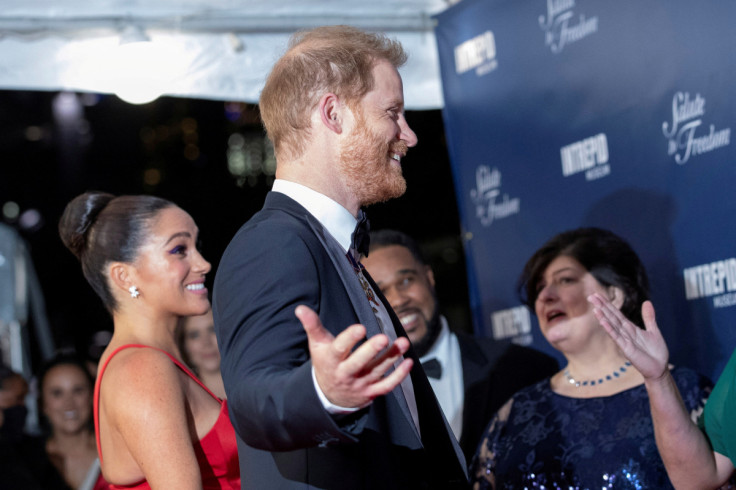 © Copyright IBTimes 2023. All rights reserved.