Meghan Markle Playing Movie Role 'Created' For Princess Diana Is 'Fake News': Royal Expert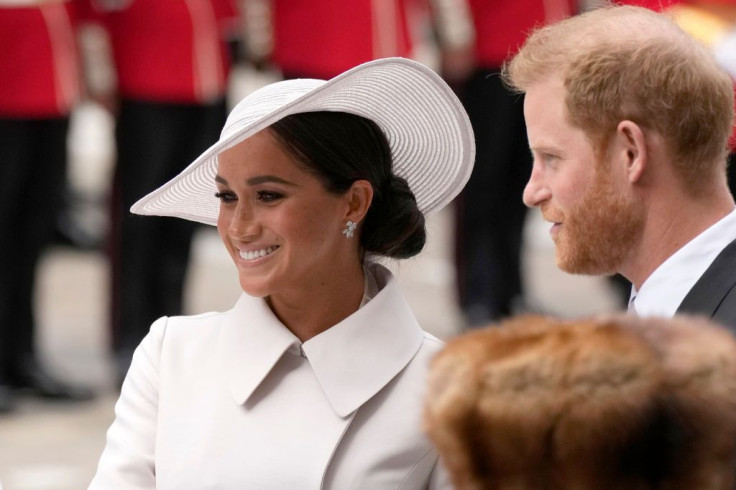 KEY POINTS
Kinsey Schofield said she doesn't buy the rumor that Meghan Markle may star in a "Bodyguard" sequel
She noted that the original sequel was being "developed" by Kevin Costner and Princess Diana before she died
The royal commentator felt that the duchess is more likely to "go the influencer route" than return to acting
Meghan Markle is unlikely to return to acting and take on a film role that was originally meant for Princess Diana, a royal expert has claimed.
Rumors recently surfaced that Markle is considering making an acting comeback and is tipped to land the lead role in a sequel to Kevin Costner's 1992 hit film "The Bodyguard."
However, royal correspondent and commentator Kinsey Schofield called the rumor "fake news" and explained why she doesn't believe there is any truth to the reports.
"[It's] kind of convenient that we have this iconic story about Princess Diana almost being in 'The Bodyguard' and then Meghan Markle's name comes up to star in 'The Bodyguard' sequel that was meant for Princess Diana," she said on TalkTV's "Kinsey Schofield's L.A. Diaries." "I'm calling fake news on this one."
Schofield noted that the original sequel to "The Bodyguard" was being "developed" by Costner and Princess Diana before she died in 1997.
According to the royal correspondent, the late princess' former sister-in-law Sarah Ferguson met the "Yellowstone" actor in China, "befriended" him, and told him how much Princess Diana loved the film and "related to Whitney Houston's character," whom Schofield described as "one of the biggest stars in the world that was so lonely and just in desperate need of love."
"Kevin Costner was working back and forth with Princess Diana at the time of her death on a script. Paul Burrell, [Diana's] former butler, reports that it was not necessarily a legitimate opportunity for the princess. Would she have ever starred in the film? He didn't know. But she certainly liked the attention she was getting from Kevin Costner at the time," Schofield claimed.
She went on to say of Costner, "He received a revised script after [Diana had] asked for some changes to be made three days before she passed. And he said after she died, he sat down and read that script, and his heart just broke because it was such a positive reflection of who she truly was."
Schofield doubled down on her comments on the rumor that Markle is set to take on the role "created" for Princess Diana, saying, "I just don't buy it."
The "To Di For Daily" royal podcast host said that Markle could return to acting "if she wanted to" but added that she believes the Duchess of Sussex is unlikely to do so.
"She's certainly very good friends with Tyler Perry who's a powerhouse in the industry," Schofield said, before adding, "But I think she'd rather go the influencer route."
During an interview with People in 2019, Costner confirmed that Princess Diana was set to star alongside him in a sequel to "The Bodyguard" and that it was Ferguson who facilitated their connection.
"Sarah was really important. I always respect Sarah because she's the one that set up the conversation between me and Diana," Costner recalled. "She was the one that set it up, and she never said, 'Well, what about me? I'm a princess too.' She was just so supportive of the idea."
In a 2012 interview with Anderson Cooper, the actor revealed that the sequel would have centered on his "Bodyguard" character Frank Farmer protecting Diana's character from paparazzi and stalkers before their relationship turned romantic.
Markle decided to quit acting months before she married Prince Harry in 2018 to focus on her royal duties. She made her last appearance as an actress in the Season 7 finale of USA Network's legal drama "Suits."
In April, more than three years following her and Prince Harry's royal exit and relocation to California, Markle signed with top Hollywood talent agency WME for representation.
The agency said it would focus on "building out her business ventures across multiple facets of the agency and its broader ecosystem, including film and television production, brand partnerships, and more." But Variety reported that Markle was unlikely to return to acting.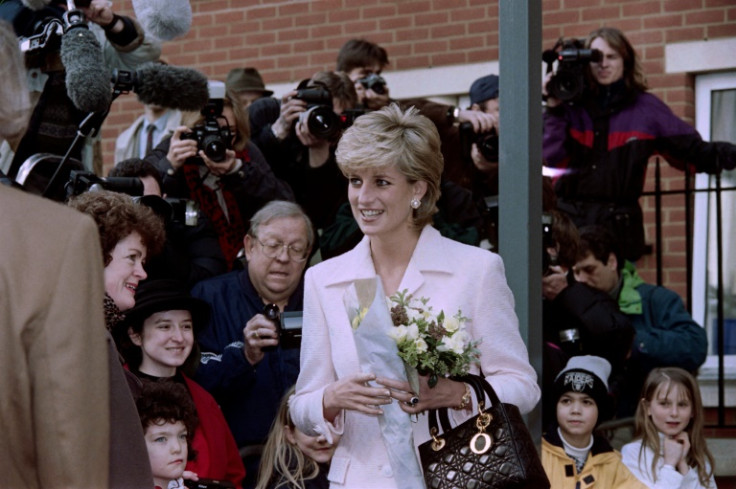 © Copyright IBTimes 2023. All rights reserved.