Prince Harry Lost Weight After Following Meghan Markle's Diet For Royal Wedding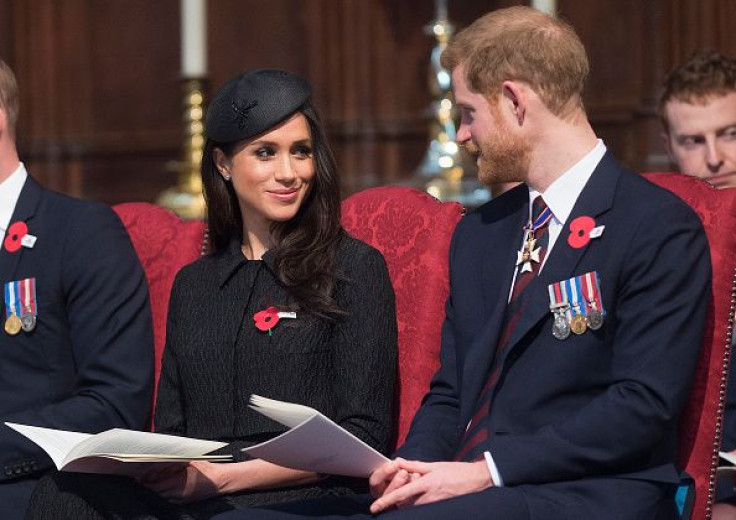 Meghan Markle and Prince Harry have cut carbs from their diet in preparation for their royal wedding.
The "Suits" actress is popular for her active lifestyle and healthy diet. Thus, it's not surprising to see Markle changing Prince Harry's approach to wellness.
According to Rebecca English, a royal correspondent for the Daily Mail, Prince Harry is following Markle's diet. The royal is now into juicing, avoiding carbs and processed food and is incorporating kale and quinoa into his meals.
"Meghan has completely changed Harry's diet," a source told English. "She's got him juicing and he has lost at least half a stone, which is a lot for someone as skinny as he is."
"They have bought a top-of-the-range juicer and she has him on fruit and veg smoothies. She's also weaning him off meat," the source continued.
According to multiple sources, Markle has been a positive influence on Prince Harry when it comes to other aspects of his life as well. In fact, she inspires him to be fitter and healthier. Prince William's younger brother has worked out more and even takes supplements.
"Harry went through a bit of a health overhaul after meeting Meghan. He really started watching what he ate and became more health conscious and started taking supplements," one of Prince Harry's pal told Katie Nicholl.
Prince Harry has also noticeably started drinking and smoking less. When the couple attended his best friend Tom Inskip's wedding, his cigarettes were limited, and he skipped the tequila shots because he wanted to "remember the night and enjoy it."
"He was on his best behavior, not drinking too much and even limiting his beloved Marlboro Lights," Nicholl wrote.
Meanwhile, Prince Harry and Markle are reportedly compatible with each other according to some experts. Elizabeth Kuhnke previously said she finds the actress' romance with the royal better compared to her relationship with ex-husband Trevor Engelson.
"In summary, while some photos of Meghan and Trevor demonstrate physical closeness, the same photos also show tension and stiffness, particularly in her body, suggesting that the couple weren't emotionally in tune. Trevor seemed to have been more in love with Meghan than she with him," Kuhnke explained.
"In contrast, Meghan appears happier and freer with Harry than she was with Trevor," she continued. "They present a unified front, posing as one, reflecting and matching each other's facial expressions, movements and gestures. This behavior indicates they are on the same page and that their relationship is harmonious."
Another expert believes that Markle and Prince Harry's compatibility may extend to the bedroom. The pair reportedly enjoys stimulating conversations and loves pleasing each other.
© Copyright IBTimes 2023. All rights reserved.