Prince Harry, Meghan Accused Of Misusing Photo Suggesting Press Intrusion In New Netflix Trailer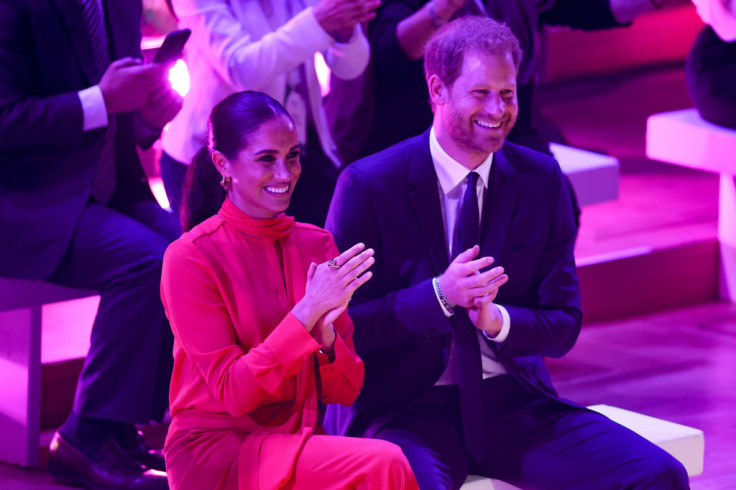 KEY POINTS
Robert Jobson claimed that an image used in the trailer for Harry and Meghan's docuseries is misleading
The photo was allegedly used to suggest that the press was invading the Duke and Duchess of Sussex's privacy
The picture was actually from a pre-arranged and authorized photo call, the royal correspondent says
The new trailer for Prince Harry and Meghan Markle's upcoming Netflix docuseries has sparked controversy over some photos it allegedly used to suggest that the press was invading the Duke and Duchess of Sussex's privacy.
Royal author and correspondent Robert Jobson claimed that one of the photographs used in the latest teaser for the docuseries "Harry & Meghan" to represent intrusive press photographers was actually from a pre-arranged and authorized photo call. International Business Times could not independently verify his claims.
The photo in question featured a photographer taking a snap of Prince Harry, Markle and their young son Archie from a balcony at Archbishop Desmond Tutu's home in South Africa, which the Sussexes visited during an official tour in 2019.
The image appeared in the trailer as Prince Harry said, "You know, there's leaking, but there's also planting of stories."
Jobson, who is a royal editor for the London Evening Standard and several other outlets, said that the photographer taking the Sussexes' picture was part of an accredited press pack at the archbishop's residence.
"This photograph used by Netflix and Harry and Meghan to suggest intrusion by the press is a complete travesty. It was taken from an accredited pool at Archbishop Tutu's residence in Cape Town. Only 3 people were in the accredited position. [Harry and Meghan] agreed the position. I was there," Jobson tweeted Monday alongside the picture.
Jobson then posted on Twitter a photo of Prince Harry and Markle introducing their son to the archbishop that he said he took during the visit.
"This shot by me from the same accredited pool position on my iPhone was taken at Archbishop Tutu's Cape Town residence," the royal correspondent wrote alongside the photo. "There was no intrusion. I was part of a 3-person UK palace pool. Nobody else was allowed in and we shared the words and photos with the UK Media."
An approved "royal rota" of journalists is usually invited to join the royal family on official visits and foreign tours, Page Six reported. Only one or two reporters and photographers will be invited to join the royals during these trips, and these press members will then send their reporting to their fellow journalists.
After one Twitter user speculated that the royal rota was "being set up" and that the use of the photos "has been planned for a long time," however, Jobson defended Buckingham Palace and denied the idea of any "conspiracy."
"No, it's just a misperception of the truth. We were covering an official visit where they had taxpayer-funded protection and all the trappings. This is just nonsense. The palace was not part of some 'setup.' No conspiracy here, just lies, and misuse of photos taken from pools," Jobson replied.
ITV News royal editor Chris Ship also reacted to the use of the photo in the docuseries trailer and tweeted that the "William At 40: The Making of a Modern Monarch" author "makes a valid point."
"The filming of Archie at Archbishop Tutu's residence was highly controlled," Ship wrote. "And the @ITNProductions camera filming the Sussexes' Africa documentary was there with their permission. It was not a media scrum. They spoke to Tom Bradby inside."
ITV News anchor Brady spoke to Prince Harry and Markle during their tour of Africa in 2019 for ITV's documentary "Harry & Meghan: An African Journey." In their chat, the duchess admitted that she was "struggling" with royal life, while her husband said he and his brother were "on different paths."
Following Jobson's tweets, some royal fans and social media users came to Netflix, Prince Harry and Markle's defense.
"You have no idea under what context that was used, so stop making up narratives. You people have done it a million times, and we're all sick of it. Did they say it was intrusion? I think the point is that as working royals, they lived in a constant press bubble, approved or not," one person commented on Jobson's tweet.
"It's not meant to be literal, it just conveys the vibe. Chill," another pointed out.
Prince Harry and Markle's docuseries will premiere on Netflix Thursday with three episodes.
The remaining three episodes are set to air next week.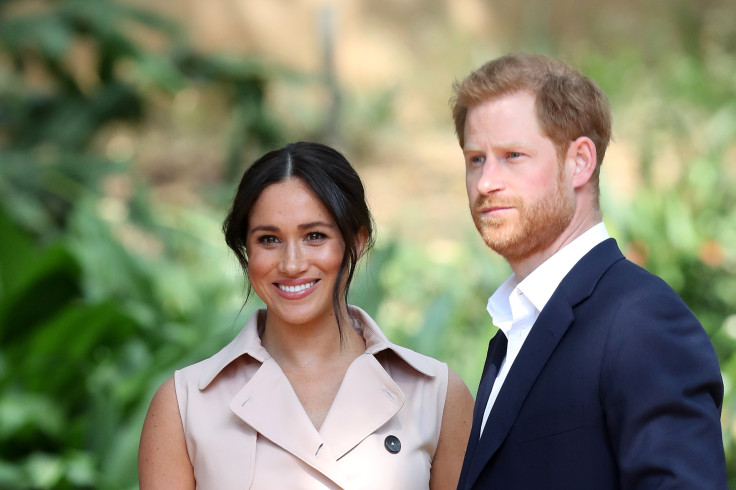 © Copyright IBTimes 2023. All rights reserved.
FOLLOW MORE IBT NEWS ON THE BELOW CHANNELS