Prince Harry, Meghan Markle Enjoy Fourth Of July Parade With Archie, Lilibet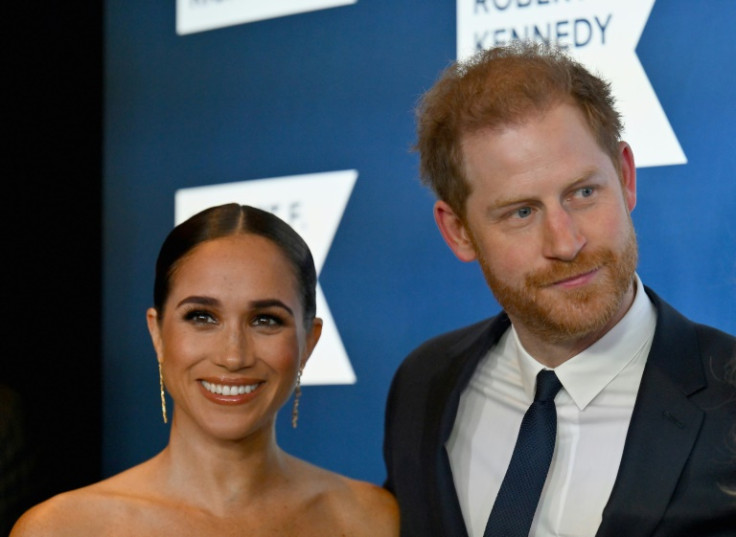 KEY POINTS
Prince Harry and Meghan Markle watched the Fourth of July parade in Montecito with their kids
Prince Harry was photographed carrying Lilibet, who was wearing a blue and white floral dress
Lilibet's red shoes were reminiscent of Prince Harry's red Mary Jane footwear in the mid-1980s
Prince Harry and Meghan Markle were spotted with their kids on Independence Day.
The Duke and Duchess of Sussex embraced their American life and took their children, Archie, 4, and Lilibet, 2, out Tuesday. The family of four watched the Fourth of July parade near their home in Montecito.
In the photos obtained by New York Post, Prince Harry wore blue jeans and a green crew shirt with a baseball cap for the outing. In some shots, he can be seen carrying his daughter. Lilibet sported a blue and white floral dress with white knit stockings and red shoes. Her red hair was tied in two pigtails.
Her footwear was reminiscent of her dad, who also wore a pair of red Mary Janes when he was a child in the mid-1980s. Prince Harry was photographed wearing the shoes while petting a bunny at the Highgrove estate in 1986, Page Six reported.
In 2017, Prince William and Kate Middleto's daughter, Princess Charlotte, was photographed wearing her uncle's red shoes during the Prince and Princess of Wales' tour to Poland and Germany.
Prince Harry and Markle moved into their $14 million mansion in Montecito in 2020 after they stepped back from their royal duties and decided to settle in California. The 18,000-square-foot mansion has nine bedrooms, 16 bathrooms and an outdoor chicken coop. It also features rose gardens, century-old olive trees and an outdoor pizza oven, along with a pool, playground, vegetable garden, tennis court, two-bedroom guest house, tea house and children's house.
The family of four's outing came amid rumors that the royal couple's marriage is on the rocks. Several royal experts have spoken about their marital status, and they are convinced that their relationship is strained.
Prince Harry's biographer Angela Levin claimed in a previous interview on "GB News" that Prince Harry and Markle might separate soon.
"I think that the marriage is very nearly finished, and it will be," Levin claimed on the "Paul Murray Live" podcast. "She will sort of walk away. She's not there when she's needed."
British socialite and royal pundit Lady Colin Campbell shared the same opinion about the pair's relationship being strained. However, she doesn't think they will divorce due to their careers.
"Harry and Meghan's marriage is in trouble. They're in big trouble," Campbell claimed. "But that doesn't necessarily mean they're going to get divorced tomorrow or the day after tomorrow. I mean, they are a professional couple who are presenting a professional facade to the public, and only idiots would believe any of it. It's all basically yet another con."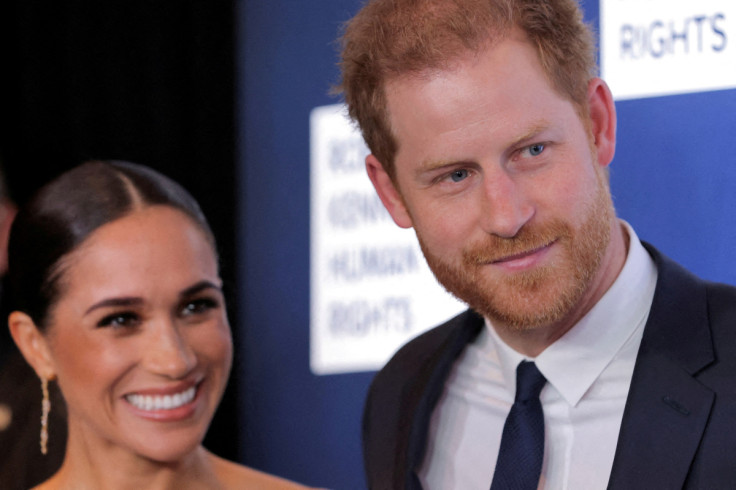 © Copyright IBTimes 2023. All rights reserved.