Prince Harry Wanted To Interview Putin, Trump About Their Childhood For His Podcast: Report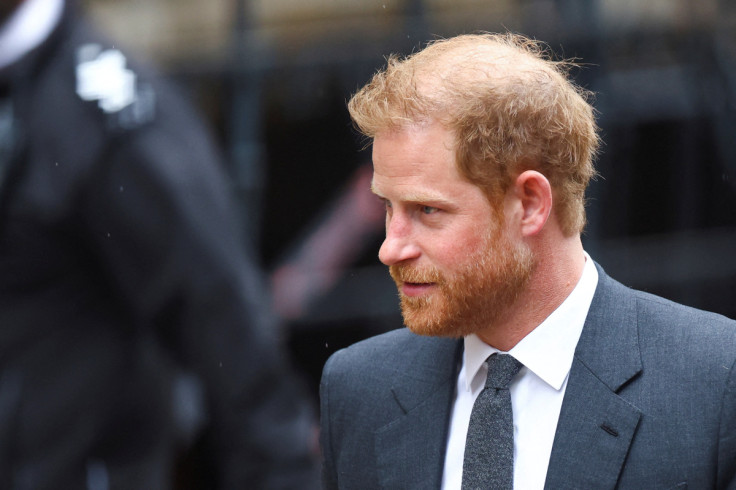 KEY POINTS
The 38-year-old prince also reportedly pitched an idea for a show centered on fatherhood
The Sussexes and Spotify announced last week that they mutually ended their reported $20 million deal
Spotify executive and star podcaster Bill Simmons called the couple "f---ing grifters" on his show
Prince Harry reportedly wanted to interview former President Donald Trump and Russian President Vladimir Putin about childhood trauma for a podcast series.
Bloomberg's Soundbite reported Thursday that Harry floated the concept of interviewing controversial figures about their early years and how their experiences shaped their adulthoods to launch his career as a podcaster and to fulfill his part in the reported $20 million deal he and his wife Meghan Markle signed with streaming company Spotify.
Aside from Putin and Trump, the Duke of Sussex also wanted to interview Facebook founder Mark Zuckerberg, newsletter writer Ashley Carman reported, citing sources privy to the conversation but did not want to be identified.
The 38-year-old prince also pitched an idea for a show centered on fatherhood, while another would discuss major societal issues each episode, from climate change to religion, the sources reportedly told Carman. For the latter show, Harry reportedly hoped to have a sit-down with Pope Francis.
"The practicality of these ideas struck some people in the Harry-podcast cosmos as questionable at best, given that people like Putin and Zuckerberg rarely give wide-ranging interviews about the topics they're passionate about — let alone about their upbringings and personal childhood traumas," Carman wrote.
Spotify and the Sussexes' production company Archewell Audio declined to comment on the claims, according to the reporter.
The report came a week after the announcement that the Sussexes and Spotify ended their partnership, which also effectively canceled the duchess' 12-episode second season of the "Archetypes" podcast.
The two sides have "mutually agreed to part ways and are proud of the series we made together," according to a joint statement they gave the New York Post last week.
Following the announcement, Spotify executive and star podcaster Bill Simmons called the couple "f---ing grifters" on his show.
Simmons, who was a former sportswriter and the founder of The Ringer podcast network, which produces numerous podcast shows on Spotify, claimed that he had a Zoom meeting with Harry to help him with his podcast ideas.
"I gotta get drunk one night and tell the story of the Zoom I had with Harry to try and help him with a podcast idea. It's one of my best stories," he claimed.
Simmons also said back in January that he was "so embarrassed" to be on the same platform as Harry and that the only way the "Spare" author could garner attention was to write books or give interviews about his life with the royal family.
"It's one of those things where it's like, 'where's your talent?'" Simmons said. "Why are we listening to you? So you were born in a royal family and then you left ... You sell documentaries and podcasts, and nobody cares what you have to say about anything unless you talk about the royal family, and you just complain about them."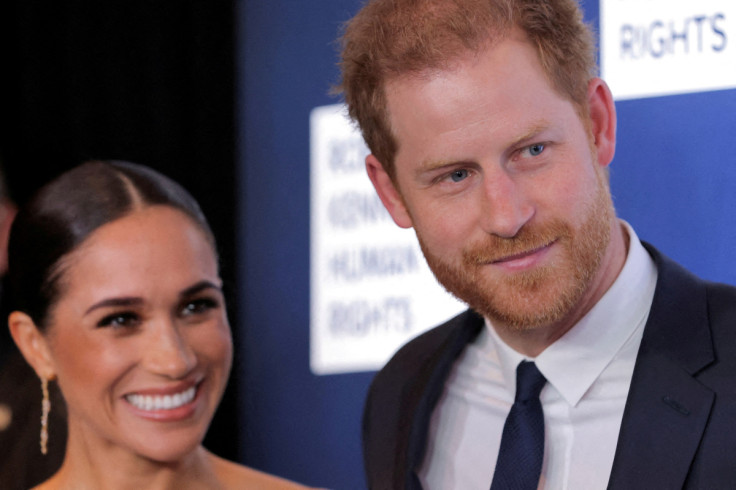 © Copyright IBTimes 2023. All rights reserved.