Andy Cohen Defends Meghan Markle Amid Rumors She Didn't Conduct All Interviews For 'Archetypes'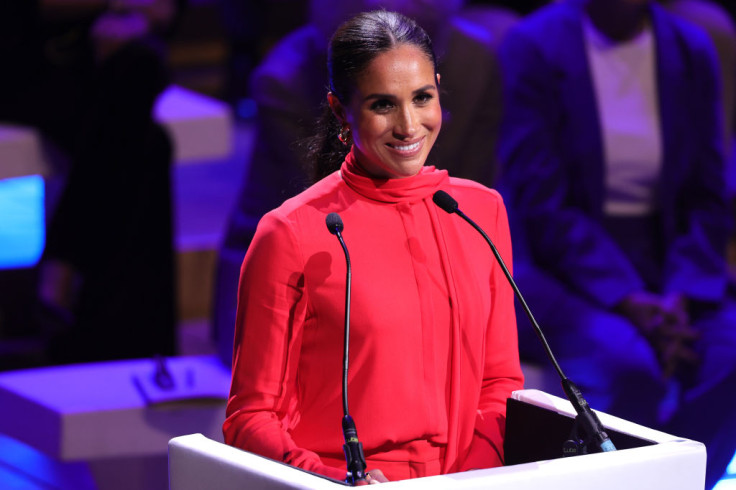 KEY POINTS
Andy Cohen confirmed he personally talked to Meghan Markle when he appeared on "Archetypes"
Cohen called the rumors that Markle faked interviews for her podcast "insane"
The Bravo producer said Markle was a "well-researched," "well-informed" and "thoughtful" interviewer
Andy Cohen stood up for Meghan Markle and slammed the "insane" rumor that she didn't conduct her own interviews for her Spotify podcast.
Following the announcement that the Duke and Duchess of Sussex and Spotify mutually agreed to part ways and end their reported $20 million deal, rumors surfaced that Markle allegedly did not do some of the interviews for her axed "Archetypes" podcast.
However, Cohen, who appeared in the final episode of the show, defended Markle and confirmed that he personally talked to the Duchess of Sussex.
"Of course, I [spoke with Meghan], And she definitely [interviewed me]. That's an insane rumor," he told Us Weekly when he promoted his partnership with Fresca Wednesday. "Her podcast is conversations with people. How would she not have, of course she did."
The Bravo producer complimented the former "Suits" star, describing her as "quite well-researched," "well-informed" and "thoughtful."
During their 2022 conversation, they talked about Markle's interest in appearing on "Watch What Happens Live With Andy Cohen" in the early 2010s as she was a big fan of "Real Housewives" at the time. However, Bravo ultimately passed on having her as a guest on the show. Cohen acknowledged the mistake, even calling it the "biggest blunder in the 13 years of the show."
In his "Daddy Diaries" book, released earlier this year, Cohen admitted he was surprised when he listened to his "Archetypes" episode and Markle expressed that she now has mixed feelings about the "Real Housewives" franchise. Cohen claimed that the duchess didn't make the remark to his face.
When asked about the dig, Cohen told Us Weekly that he would "love" to have Markle on "WWHL" to continue their discussion about the topic.
Cohen was joined by Trevor Noah and Judd Apatow during his appearance on Markle's Spotify podcast last year.
Markle said in the episode that it was her husband, Prince Harry, who suggested including men in the conversation about the stereotypes and gender roles that hold women back.
"If you've been listening to the past 11 episodes, you may have noticed that you haven't heard many men's voices. In fact, until now, outside a pop-in from my husband in the first episode, this show has featured exclusively women's voices," Markle said in the final episode, Vanity Fair reported. "But through that process, it also occurred to me—and truth be told, at the suggestion of my husband—that if we really want to shift how we think about gender and the limiting labels that we separate people into, then we have to broaden the conversation...and we have to actively include men in that conversation."
Markle said they listed men behind the most successful movies and TV shows and those who are also part of the cultural conversation in an impactful way through their roles in media and their roles as husbands and dads.
Allegations that Markle faked interviews for her "Archetypes" podcast began circulating after podcast-focused outlet Podnews reported, citing multiple unnamed sources, that staffers on the show allegedly conducted the interviews and that audio of the duchess' questions was edited into the final cut later.
In August 2022, writer Allison Yarrow, who appeared on the show, praised "Archetypes" producer Farrah Safari on Instagram for being an "excellent interviewer." The post fueled the rumors that Markle didn't do all the interviews for her podcast.
Andy Scott, who produced "Archetypes," addressed the allegations on Twitter.
"We did occasionally have producers do interviews, though never the main ones, and we never edited her asking questions into interviews that producers conducted," he wrote.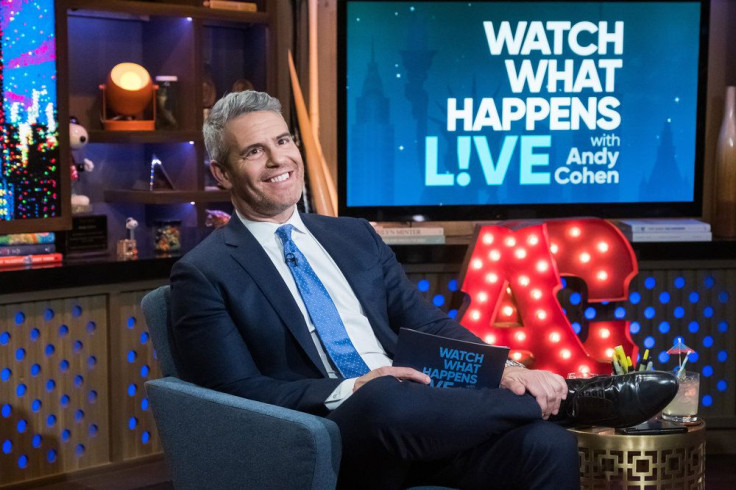 © Copyright IBTimes 2023. All rights reserved.