Prince Harry Mocked Over Upcoming Appearance At Tech Summit Panel On Misinformation
KEY POINTS
Prince Harry will speak about the dangers of online misinformation in a panel at the "Re:Wired" summit Tuesday
He and other experts will examine the damage that lies on the internet cause to individuals and society as a whole
Twitters users had mixed opinions about Prince Harry's inclusion in the panel
Prince Harry is set to discuss misinformation at an event organized by Wired magazine next week.
Wired announced via Twitter Wednesday that the Duke of Sussex will speak about the dangers of online misinformation in a virtual discussion called "The Internet Lie Machine" at the "Re:Wired" summit on Nov. 9.
The 37-year-old prince will be joined by Stanford Internet Observatory's Renee DiResta and Aspen Commission on Information Disorder co-chair Rashad Robinson in the conversation, in which they will examine the damage that lies on the internet cause to individuals and society as a whole, according to the event's website.
"As social media algorithms reward shock value over reality, as the line between fact and fiction weakens every day, as media propaganda and online hatred run rampant, we must ask: how did we get here and how do we get out of this mess?" the online description continued.
The website also described the panel's speakers as "an expert authority on the rise of digital propaganda, a foremost civil rights advocate who understands the collision between misinformation and racial justice and a global leader who is taking on misinformation in pursuit of a new era of truth."
Prince Harry's inclusion in the panel has since raised some eyebrows on social media, with some claiming that the duke was not qualified to speak on the subject.
Royal editor and biographer Robert Jobson tweeted that he "had to laugh" after seeing the announcement. "Who will be on the panel? Harry, Meghan and Oprah? Lots of misinformation to address in just one interview, I'd say," he jokingly added, referencing Prince Harry and Meghan Markle's March interview with Oprah Winfrey.
"Gee, one of your speakers went on Oprah and misinformed the public on at least 17 things he said. Well done, @WIRED," one Twitter user commented sarcastically.
"He should be embarrassed to be named in the lineup. After all the lies his wife tells and the mischief by him against the royal family while he continues to leech off his royal status, he has no basis to lecture or advise on misinformation. He has no shame," another person wrote.
Another asked if Prince Harry will also discuss "how to avoid being the source of misinformation," describing the duke as an "unreliable narrator."
However, others came to Prince Harry's defense, noting that he and his wife are victims of misinformation and can therefore speak on its dangers.
"Prince Harry is an excellent choice for this topic on misinformation given the organized smear campaign against him and untruths spread against him even here on the comments section," one Twitter user commented on Wired's post.
"Wired is a great platform for the issue of digital misinformation - and Prince Harry will be in good company with the other reputable and knowledgeable panelists," another wrote.
Some Sussex supporters also expressed their excitement over Prince Harry's upcoming appearance, with one fan writing that they've "signed up" and are "looking forward to it."
"Love this collaboration," another commented.
Meanwhile, the tech summit isn't the first time Prince Harry has collaborated with initiatives that aim to tackle online misinformation. Back in March, he was hired by the Aspen Institute non-profit to be one of the commissioners who will examine what it describes as the "information disorder problem."
He joined 13 other commissioners and three co-chairs, including Rupert Murdoch's daughter-in-law Kathryn Murdoch, in a six-month study about the current state of misinformation circulating online in the U.S.
The "Re:Wired" summit panel featuring Prince Harry will start at 4 p.m. EST Tuesday.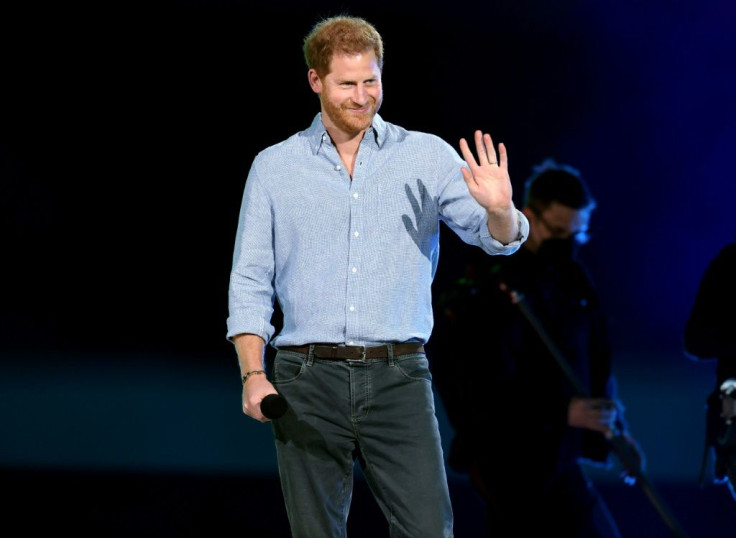 © Copyright IBTimes 2023. All rights reserved.