Prince Harry Slammed For Skipping Prince Philip Memorial Service Amid Security Issues
KEY POINTS
Prince Harry's decision to skip Prince Philip's memorial service was discussed on the British talk show "Loose Women"
Carol McGiffin said "there's no excuse" for Harry not to attend his grandfather's memorial service
Actress Linda Robson noted that Harry will reunite with the royal family at the event, and they have police protection
Prince Harry's decision not to fly to the U.K. and attend Prince Philip's memorial service has received some criticism.
On Monday's episode of the British talk show "Loose Women," Carol McGiffin, Linda Robson and Nadia Sawalha joined Ruth Langsford, and one of the topics they discussed was the Duke of Sussex's decision to skip his late grandfather's memorial service later this month amid Prince Harry's battle with the U.K. government over security.
McGiffin apparently wasn't impressed with Prince Harry's move. "Has he got any more toys he can throw out of this pram? I just don't think there's any excuse for him not to attend [Philip's] memorial," said the 62-year-old radio and television broadcaster.
Robson chimed in saying she agreed with her co-star, but Langsford reasoned that Prince Harry "doesn't feel safe" going back to the U.K. without police protection in place. The duke has been embroiled in a legal battle with the U.K.'s Home Office over security for himself and his family in his home country.
Robson pointed out that Prince Harry would be reuniting with the royal family at the memorial service, and they are expected to have police protection at the venue.
"Exactly!" McGiffin chimed in. "The whole royal family will be there. Do you think there won't be any form of protection? What makes [Harry] so special? What makes him think there's more of a threat to him if he's there [than] the rest of his family?"
McGiffin continued to slam Prince Harry, saying, "I'm so bored of him and his excuses. It's not good enough. He's not doing himself any favors at all by not going. It's just going to make him look worse. Everyone says, 'Stop slagging him off,' but what do you expect?"
A spokesperson for the Sussexes confirmed last week that Prince Harry and his wife Meghan Markle will not attend the service of thanksgiving honoring Prince Philip that will be held at Westminster Abbey in London on March 29.
"The Duke will not be returning to the U.K. in late March but hopes to visit his grandmother as soon as possible," the spokesperson told Page Six.
During the memorial service, Prince Harry's grandmother Queen Elizabeth II will be joined by other senior royals, including Prince Charles and Prince William — alongside disgraced Prince Andrew.
Prince Harry and Markle have not been back to the U.K. together since they quit royal duties and moved to California in 2020.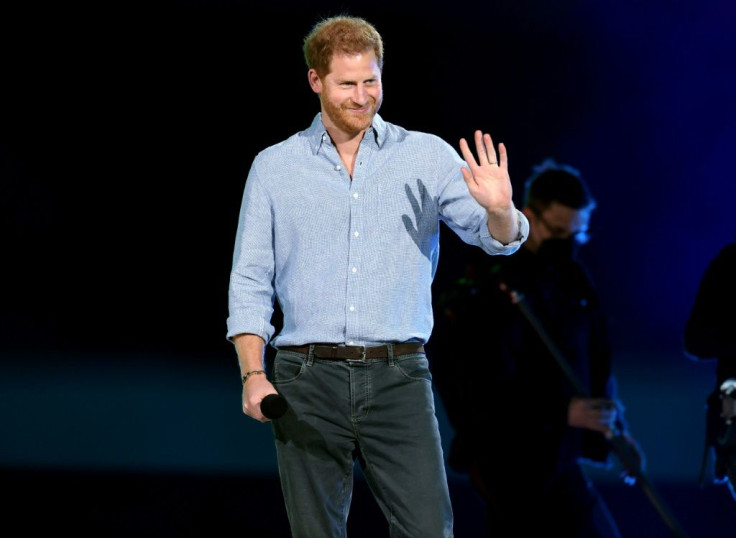 © Copyright IBTimes 2023. All rights reserved.