Prince Harry Taking 'Vow Of Silence' Won't Help After 'Cruelty' To Dying Queen Elizabeth, 'Friend' Claims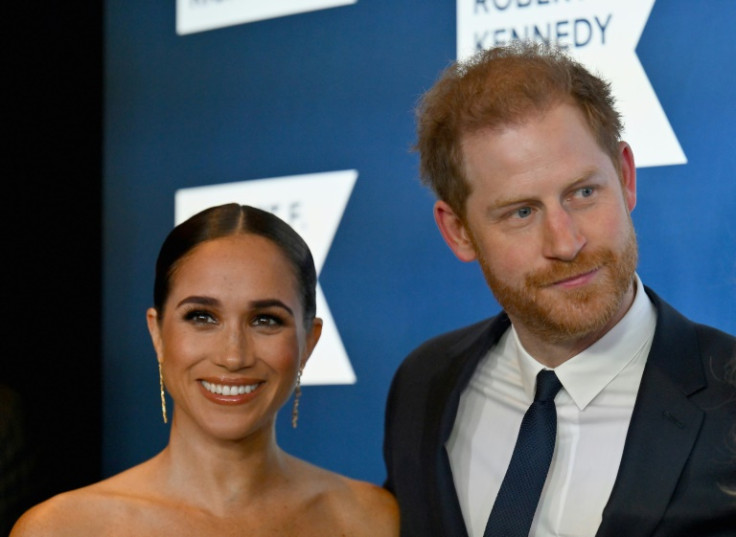 KEY POINTS
An alleged friend of Queen Elizabeth II's claimed Her Majesty was in great physical pain during her final months
The "friend" claimed Prince Harry announced his memoir despite allegedly knowing his grandmother was dying
The insider claimed the Sussexes taking a "vow of silence" now won't lessen the anger and disgust the Queen's pals feel
Prince Harry has been accused in a new report of betraying his late grandmother Queen Elizabeth II during her final months with the "cruelty" of his memoir.
According to The Daily Beast, an alleged friend of the late monarch, who died in September last year at the age of 96, wasn't impressed by the Duke and Duchess of Sussex's reported decision to stop publicly talking about their royal family woes after releasing a memoir and docuseries and giving numerous interviews.
"The idea that they are now going to take a vow of silence after all the damage they have done, even if it was true, which I very much doubt, will do nothing to assuage the anger and disgust some of her friends feel about what they did to the queen in her final years," The Daily Beast quoted the unnamed "friend" as saying.
The alleged friend criticized Prince Harry for announcing that he was writing a memoir while Queen Elizabeth II was battling with health problems.
The so-called pal also claimed that the Duke of Sussex and his wife Meghan Markle should have kept quiet when it was clear that his grandmother was dying and dealing with physical pain.
"For the last years of her life, certainly from when her husband died [in April 2021], the queen was in a lot of pain," the "friend" reportedly told the outlet. "In the final months, of course, it got very much worse; by the time of the Platinum Jubilee (June 2022), she couldn't see very much, she couldn't hear very much, and she was easily confused. She barely moved from her apartments in Windsor Castle. Appearing on the balcony at the jubilee required a titanic effort."
During the celebrations for her 70-year reign last year, Queen Elizabeth only appeared on the balcony of Buckingham Palace during a flyover and very briefly at the finale of the festivities.
"That was the time for Harry and Meghan to bite their tongue. Instead, they produced this unending stream of incredibly hurtful films and interviews attacking her life's work. For Harry to announce he was writing a memoir when his grandmother was not just recently widowed but actually dying herself, as he must have known she was—well, the cruelty of it takes the breath away," the alleged friend claimed.
International Business Times could not independently verify the claims.
Prince Harry's bombshell memoir "Spare" was first announced in the summer of 2021, just weeks after his grandfather and Queen Elizabeth's husband Prince Philip died at the age of 99.
The book, along with Prince Harry and Markle's Netflix docuseries "Harry & Meghan," was released just months after the Queen's death on Sept. 8, 2022.
The alleged friend's response came after The Sun published a report claiming that Prince Harry and Markle were done with interviews, tell-alls and documentaries because "there is nothing left to say."
Royal commentator and author Kinsey Schofield was among those who were not convinced, claiming to Fox News Digital that Prince Harry and Markle are likely "nowhere near done" with the royal family.
"'There is nothing left to say' is a factually inaccurate declaration," Schofield argued. "Prince Harry himself told The Telegraph that he held back revelations in 'Spare' to protect his father and brother. This portion of his interview was instantly interpreted as a potential threat that Harry could continue to spill the tea."
Former BBC journalist and royal correspondent Michael Cole also speculated that the report is likely not true. He said he believes that Prince Harry and Markle "have not changed" but suggested that their strategy might have.
"What has changed is their tactics," he claimed on TalkTV. "They've decided, or it's been decided for them, that there's no future in continuing to mock and deride and undermine the institution of monarchy, and that's because of three very powerful letters WME, a hugely influential talent agency, who has taken on the Sussexes as clients."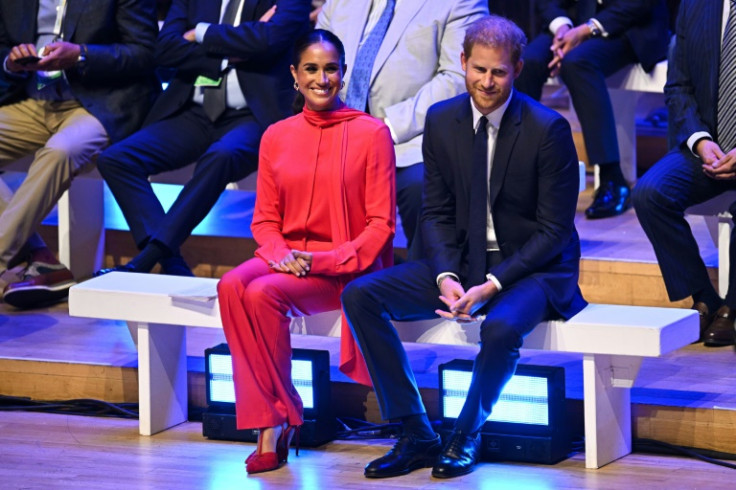 © Copyright IBTimes 2023. All rights reserved.