Prince Harry Would Set 'Difficult Precedent' If He Pays For Police Protection, Ex-Royal Bodyguard Says
KEY POINTS
Prince Harry challenged a Home Office decision preventing him from personally funding police protection while in the U.K.
The government may have rejected Prince Harry's request to avoid setting a "difficult precedent," Simon Morgan suggests
The ex-royal protection officer suggested that police protection "can effectively go to the highest bidder" if one can pay for it
Prince Harry may have been barred from personally funding police protection for himself and his family while in the U.K. because it would set a "difficult precedent," a former royal protection officer has suggested.
Earlier this year, a legal representative for the Duke of Sussex announced that the royal was challenging a decision by the Home Office not to allow his family police protection when he is in the U.K., saying Prince Harry feels "unable" to bring his wife Meghan Markle and their children to the country without it.
Prince Harry said during an interview with the "Today" show last month that he wants to join his grandmother, Queen Elizabeth II, at her Platinum Jubilee celebrations in June, but his security concerns could prevent him from doing so.
Weighing in on Prince Harry's request to pay for police protection, Simon Morgan, who worked for the royal family as a protection officer from 2007 to 2013, told Insider that the government likely turned it down in order not to set a "difficult precedent."
"When you get to a point where you can pay for it, that would set a difficult precedent. Because if you can pay for it, it can effectively go to the highest bidder," Morgan explained.
"Anyone with a certain degree of wealth could pay for it... you're looking at needs versus wants for protection," he added. "And also, it comes down to something quite simple, there probably aren't enough protection officers to fulfill that want."
The Met Police declined to comment, while representatives for Prince Harry and Markle did not immediately respond when the outlet reached out to them for comment.
Prince Harry and Markle lost their taxpayer-funded police protection after they stepped back from their roles as senior working royals and moved to California in 2020.
In January, Prince Harry's rep said in a statement that while the Duke and Duchess of Sussex personally fund a private security team for their family in the U.S., "that security cannot replicate the necessary police protection needed while in the U.K."
The spokesperson also mentioned Prince Harry's trip to the U.K. in July 2021 to unveil a statue in honor of Princess Diana. During the visit, his security was "compromised due to the absence of police protection" while leaving a charity event, according to the duke's legal representative.
Dai Davies, an operational unit commander for royal protection from 1995 and a former divisional commander in the Metropolitan Police Service, also previously commented on Prince Harry's security issues, telling "Good Morning Britain" that police services were not for sale and that the duke cannot just pay for it.
"There has never been a precedent where somebody pays for their security in this country. If it's required, it will be provided," Davies said, adding that the prince should not have expected police protection in the U.K. as it was his decision to step down from his royal role.
However, Graham Yuill, a Special Air Service-trained ex-soldier, said he believes Prince Harry and his family need police protection. For him, the lack of it would make the royal "an easy target for motivated terrorists because his security won't be able to react."
Last month, Prince Harry and Markle returned to the U.K. together for the first time since quitting royal life. They visited the Queen at Windsor Castle before heading to the Netherlands for the Invictus Games.
However, the couple has yet to return to Prince Harry's home country with their son Archie, 2, or introduce their daughter Lilibet, 10 months, to the royal family in person.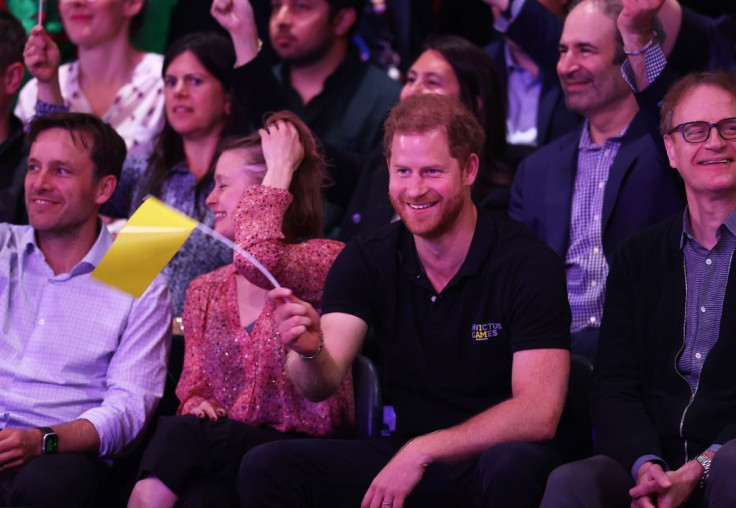 © Copyright IBTimes 2023. All rights reserved.