Prince Harry's Statement About Queen Being With The Right People Concerns Personal Assistant: Royal Commentator
KEY POINTS
Neil Sean revisited Prince Harry's statement about the Queen being surrounded by the right people
Sean believed the Duke of Sussex was referring to the Queen's personal assistant Edward Young
Prince Harry's team claimed his security concern was not relayed to the monarch and senior royals
Prince Harry raised many eyebrows when he said in an interview that he wanted the Queen to be surrounded by the right people. According to a royal commentator, the Duke of Sussex may be referring to her assistant, Edward Young.
Neil Sean, a royal and entertainment reporter for NBC News, MSNBC and Access Hollywood, weighed in on Prince Harry's previous statement about his concern with the people surrounding Her Majesty. On his YouTube channel, he speculated that the Duke of Sussex was probably referring to Young, one of the Queen's very close associates and personal assistant.
"Sir Edward Young has been dragged into this security case, which is currently ongoing at the high court between Prince Harry and the Metropolitan Police all about his desire to receive some protection security whenever he fancies coming over to the United Kingdom," Sean said. "Even though he's not a working royal, he believed that he should have it."
Based on Prince Harry's filing, he was "willing to pay" for his security. However, according to Sean, Prince Harry or his team claimed that "that particular concern was not passed on to the gracious monarch or senior members of the British monarchy."
"They didn't realize that Harry was willing to pay for his own protection, but again, you know, it just proves a little bit dense because you can't pay for the Metropolitan police, you simply can't," he explained.
Sean noted that the service gets assigned by the monarch's wishes and pointed out that Prince Harry was placed in the protection squad of the Met police when he and his family traveled to the U.K. last month for the Queen's Platinum Jubilee celebration.
"What's interesting here to note, and I find it very strange, indeed, is when you go back to that particular story that Prince Harry blurted out about popping in to see the Queen to make sure that the correct people were around her," Sean added. "I think we now know, of course, who Prince Harry was referring to."
Young was part of the committee that denied Prince Harry's request for protection. In Prince Harry's filing, his lawyer claimed "significant tensions" between him and Young, according to The Telegraph. However, Sir James Eadie QC, for the Home Office, argued that their personal tension was "irrelevant."
Royal biographer Angela Levin, who closely worked with Prince Harry for his biography, "Harry: A Biography of a Prince," was among those who didn't like his statement in his interview with Hoda Kotb for "Today" while at the 2022 Invictus Games in The Hague in the Netherlands.
"Harry's comment on US TV about him checking the Queen is protected is a gross insult to Prince Charles and William. He's underlined even more that he doesn't deserve to attend the Jubilee celebrations and be on the Balcony," Levin tweeted at the time.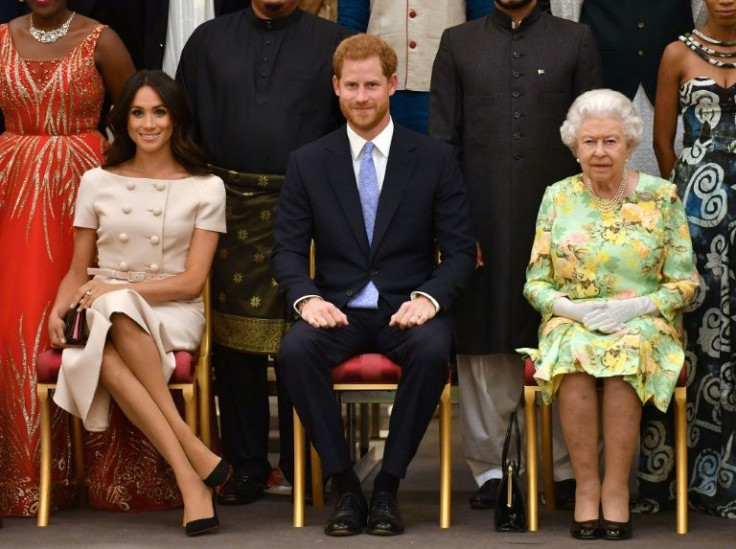 © Copyright IBTimes 2023. All rights reserved.