Prince Philip Death Hoax Sparks Funny, Sarcastic Reactions From Twitter: Dead 15 Times Already
KEY POINTS
Prince Philip's death hoax resurfaced on Twitter
Twitter users reacted to reports claiming Prince Philip is dead
Queen Elizabeth II moved to Windsor with Prince Philip
Prince Philip's death hoax sparks funny and sarcastic reactions from Twitter users.
The Duke of Edinburgh has fallen victim to fake news. In the past years, rumors of him being dead resurfaced countless times already.
Just recently, the same topic has become a hot subject on Twitter. But this time, many didn't believe it at all, and several royal fans even made funny comments about it.
"Prince Philip is dead? I'm sure this guy has died about 15 times already this year alone," @Alfie_Tyler wrote.
"How many times is Prince Philip going to be resurrected from the dead?" @EmiEleode added.
"How many times has Prince Philip been dead at this point? Starting to think if there's a nuclear apocalypse there'll be nothing left except cockroaches, my dads tortoise and Phil," @misfitmumuk commented.
"That will be fresh prince Phil #PrincePhilip dead again then? How many times is that then?" @OwlLogan asked.
"Why is everyone saying Prince Philip is dead now. He's died like ten times in the last year," @MimiImmLast added.
"With the amount of times that Prince Philip has 'died', it's going to be really under-whelming when he finally drops dead," @makhnolad wrote.
A Buckingham Palace source confirmed that Prince Philip is alive and well. Another source said that the Duke of Edinburgh is "in good health."
Meanwhile, Telegraph editor Gareth Davies reacted to the tweets calling it nonsense. He took to Twitter and said that a source from Buckingham Palace told him that Prince Philip is "absolutely fine."
"I don't know what would posses someone to start a lie like that, but stop. It's weird and incites panic. We don't need that right now," he wrote.
Meanwhile, the Queen has already moved to Windsor a week earlier than what was planned due to the coronavirus outbreak. The monarch announced that her husband, Prince Philip, is also with her in Windsor.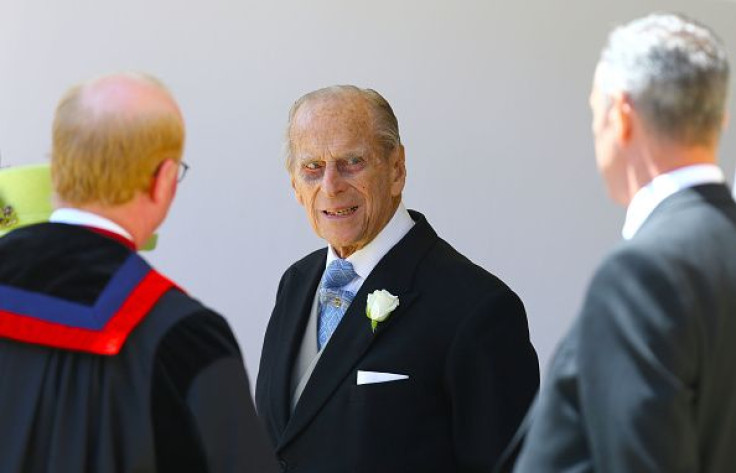 © Copyright IBTimes 2023. All rights reserved.