Prince William Already Preparing To Be Prince Of Wales By Doing This
Prince William is already working hard to take over Prince Charle's role as the Prince of Wales.
When Prince Charles becomes king, Prince William will be the new Prince of Wales. One of his responsibilities is to take over the $1.2 billion Duchy of Cornwall.
According to Nicholas Bieber, a journalist for Daily Star, Prince William attended a meeting about his new role back in October at Prince Charles' Clarence House home. However, it was not just one meeting. It was reported that Prince William also attended two other meetings about the same role in the same month.
According to the Court Circular, Prince William only attended one duchy meeting in 2011. This has increased to two in 2017 and three in 2018, which appear to be indicative of him taking over the role soon.
Charlie Proctor, editor at Royal Central, said that just like Prince Charles is preparing to become king, Prince William is also preparing to become the Prince of Wales. They are both trained to be ready for their new roles when the time comes. Prince William is also being groomed to be the next king because it won't take long for him to take over the throne.
"I think it is important to say that just like his father, William is also preparing to become King. There is no chance that William will be Prince of Wales for more than 60 years," Proctor said.
"As such, he must also learn the ropes because his time on the throne may come sooner rather than later," he added.
Queen Elizabeth II has been supportive of Prince William's future role as king. In fact, Her Majesty has reportedly already been grooming Prince Charles' eldest son for the role since he was a teenager.
According to royal historian Robert Lacey, the monarch would invite Prince William, when he was just a boy, to Windsor Castle, and they would open the state boxes together. The Queen would guide the teenager through the papers. The activity served as Prince William's constitutional education.
Just like Prince William, his wife, Kate Middleton, has also been preparing for her role as the queen consort. According to Proctor, the Duchess of Cambridge has been working behind the scenes and attending meetings.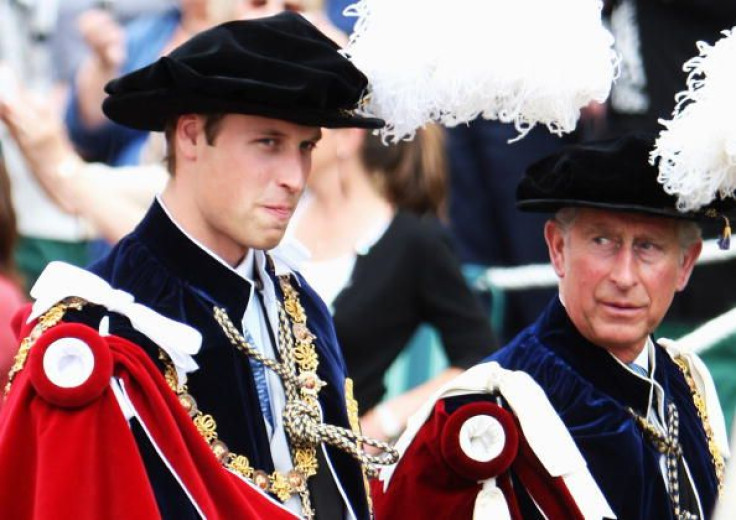 © Copyright IBTimes 2023. All rights reserved.