Queen Elizabeth Has Been Preparing Prince William For Monarchy By Doing This
Queen Elizabeth II has been preparing Prince William for the monarchy.
The monarch has been training her grandson, Prince William, for his future role as the next king. According to royal historian Robert Lacey, there's a special bond between the grandmother and second-in-line to the throne. Her Majesty has taken a particular interest in Prince William that she's been teaching him the ropes to be the next monarch since he was a boy.
"When William became a teenager, she would have him at Windsor Castle and would open the state boxes and guide him through the papers," Lacey told People. "It was William's constitutional education."
For Prince William's part, he considered his granny the best role model. Kate Middleton's husband described the monarch as a "soft influencing modest kind of guidance."
Ingrid Seward, editor-in-chief of Majesty, believes that Prince William will be a different monarch from his grandmother. The royal expert believes that the duke will be more accessible.
In related news, according to a recent survey, more Brits want to skip Prince Charles in the line of succession and have Prince William as the next king after Queen Elizabeth II. A new research published by BMG revealed that 46 percent of the British public prefer Prince William to succeed the Queen.
However, according to royal commentator Richard Fitzwilliams, this is unlikely to happen. The British royal family has a hereditary monarchy that is fixed. He also noted that the public opinion and polls won't affect this. Thus, Prince Charles will remain the next king after Queen Elizabeth II.
Also, Prince William has no plans of taking over the throne before his appointed time. He knows that his father will succeed his grandmother and he is willing to wait even if this means that he will have a shorter reign.
But Prince William is already preparing himself for his new role when the current Prince of Wales becomes king by attending secret meetings. The Duke of Cambridge will take over Prince Charles's responsibility in running the Duchy of Cornwall. This is one of Prince William's responsibilities when he officially becomes the new Prince of Wales.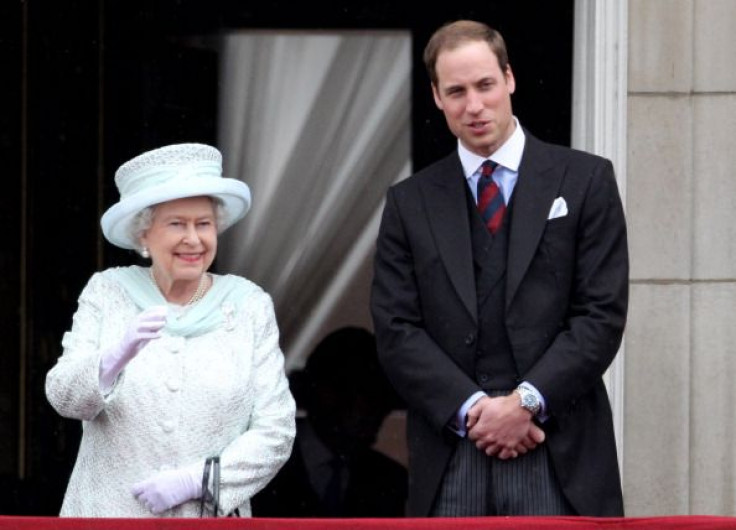 © Copyright IBTimes 2023. All rights reserved.