Prince William Argued With Dad Prince Charles Over Backpacking During Gap Year
Prince Charles and Prince William had a row over the latter's plan to go backpacking during his gap year.
In 2000, the Duke of Cambridge wanted to enjoy his independence and time away from school. According to royal author Katie Nicholl in her 2010 book "William and Harry," Prince William asked his father's permission to go backpacking, but the Prince of Wales wasn't that supportive at first. It resulted into an argument and the biographer noted that it was not the first time for the father and son to be at loggerheads.
"Charles sighed in exasperation and noted how determined and extremely stubborn his elder son could be," Nicholl wrote.
Prince William was reportedly planning to travel to Argentina to play polo and go backpacking around South America. The Duke of Cambridge was devastated when his father didn't approve of his plans.
"To [William's] anger, Charles had vetoed the suggestion," Nicholl continued. "'It's not fair,' William complained. 'Everyone else is allowed to go backpacking, why can't I?'"
Eventually, Prince Charles agreed and told Prince William that his gap year should be "vocational, educational and safe." Also, it was decided that Prince William would join the Welsh Guards on exercise in Belize, the "toughest expedition of his life" before completing his work experience in the UK.
Prince William also traveled to Kenya, Indian Ocean island of Rodrigues and volunteered in Patagonia, South America. After his gap year, he attended St. Andrews University in Scotland where he met Kate Middleton.
However, prior to dating the Duchess of Cambridge, Prince William had a passionate romance with Arabella Musgrave. The two had known each other since they were kids and the royal only noticed her at a friend's house party.
They reportedly danced and drank into the early hours and when Arabella said her "good nights" to everyone, Prince William slipped out of the room to follow her upstairs. That was the beginning of their passionate romance and they spent much time together that summer.
Prince Charles didn't think that Prince William would date someone like Arabella. However, the Prince of Wales remained supportive and gave them his blessing. But their romance eventually ended.
Prince William was also previously involved with three other women: Jecca Craig, Isabella Anstruther-Gough-Calthorpe and Anna Sloan. Isabella was reportedly the only woman who could make Middleton jealous. On the other hand, Middleton was deeply hurt by Prince William's friendship with Anna because she suspected that he had feelings for her.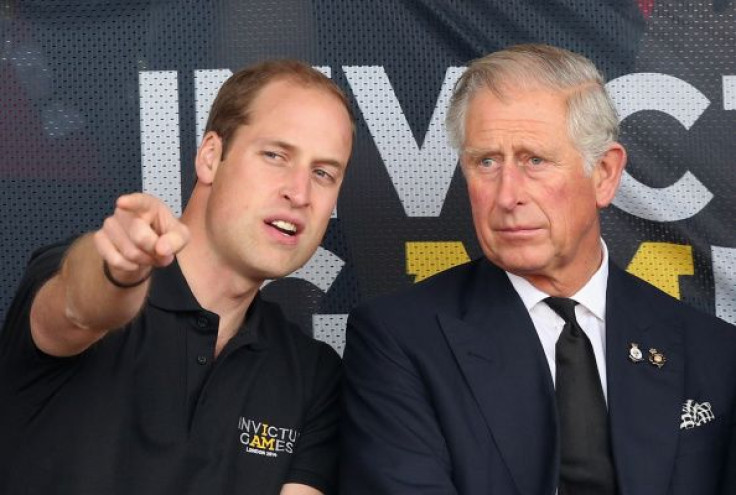 © Copyright IBTimes 2023. All rights reserved.