Prince William May Follow Tradition, Get A Tattoo During Israel Visit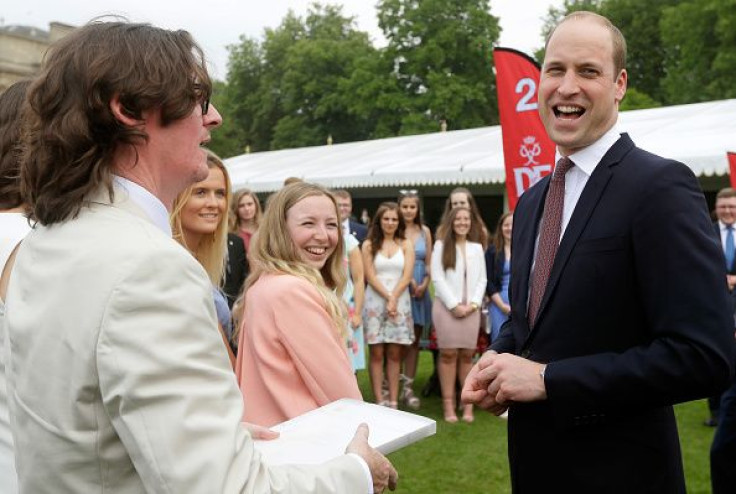 Prince William is flying to Israel next month.
The Duke of Cambridge is making history by being the first royal to visit the country officially. But aside from that, many are wondering if Prince William will follow the tradition that his ancestors have started.
In 1862, Prince Albert Edward, Queen Victoria's eldest son, visited Jerusalem as part of his five-month tour of Egypt and the Ottoman Empire. In 1882, his sons Prince Albert Victor and King George V visited the Holy Land, People reported.
They reportedly got ink on their arms that represent the Jerusalem's five crosses and three crowns. That tattoos were given by the Razzouk family, Coptic Christians specializing in tattoos who came to Jerusalem in 1750 from Egypt.
They still have a parlor in Jerusalem's Old City, so if the Duke wishes to follow tradition, he can visit them to get one.
The royal family's ties with Coptic Christians are obvious. For instance, Coptic Orthodox Archbishop of London Anba Angaelos was the one who led some of the prayers at Prince Harry and Meghan Markle's royal wedding.
In addition, Prince William's father, Prince Charles, is an open supporter of persecuted Christians including those from the Coptic Church. In fact, he mentioned this in his Easter message.
"My heart goes out to all who this day, whatever their beliefs, are being persecuted on religious grounds," Prince Charles said. "And at this time of Easter, when our minds are recalled to the suffering of Our Lord two thousand years ago, we think especially of those Christians who are suffering for their faith in many places around the world. I want to assure them that they are not forgotten and that they are in our prayers."
Prince William's visit to Israel was announced by the palace in March. The Duke is expected to drop by in Israel, Jordan and the occupied Palestinian territories. "The visit is at the request of Her Majesty's Government and has been welcomed by the Israeli, Jordanian and Palestinian authorities," Kensington Palace's post read.
Meanwhile, Middleton will remain at Kensington Palace. The Duchess of Cambridge is still on maternity leave after delivering their youngest child, Prince Louis, on April 23. It remains unknown when Middleton will return to her royal duties, but she is expected to attend the Trooping the Colour in June.
© Copyright IBTimes 2023. All rights reserved.