Prince William Praised After Snubbing Meghan Markle, Charles Ignores Duchess Too [VIDEO]
Prince William was praised by netizens after snubbing Meghan Markle.
The royal fans are still not over the incident when Prince William appeared to have ignored Markle during their Christmas walk. In a clip, the Duchess of Sussex turns to the Duke of Cambridge and says something. However, Prince William doesn't pay attention to her since he is fixing his scarf. Royal fans who saw the clip praised the second in line to the throne for snubbing Prince Harry's wife.
"I worship this man. Somebody write a song about this - we could adopt it as our anthem!" one netizen commented on the video.
"This shows how stupid her fans and the media are that they don't realize video moments like this that shows she's not likable to the family," another online user commented.
A different follower said that it only served Markle right. One said that Prince William was "so smart." Meanwhile, another said that it was the best video ever.
Aside from Prince William snubbing Markle, many noticed that Prince Charles also ignored the duchess. When Markle turns to the Prince of Wales, the latter just continues walking in the video. This prompted another follower to say that none of the members of the royal family like Markle. Another said that it was "very noticeable."
Just recently, royal correspondent Richard Palmer said that nobody in the royal family is supporting Prince Harry and Markle at the moment. The Duke and Duchess of Sussex's aides seemed embarrassed by their actions, too.
Palmer said that Prince William dropped Prince Harry like a ton of hot bricks earlier this year. Meanwhile, Prince Charles has already distanced himself from the couple.
On the other hand, Mike Tindall was reportedly overheard talking to someone in a pub saying that no one talks to Prince Harry and Markle anymore. It only intensified the speculations that the couple no longer receives any support from the royal family.
An insider told Us Weekly that Prince Harry and Markle are considering moving to Canada as part of their roles for the Commonwealth. However, they are also considering it for their future.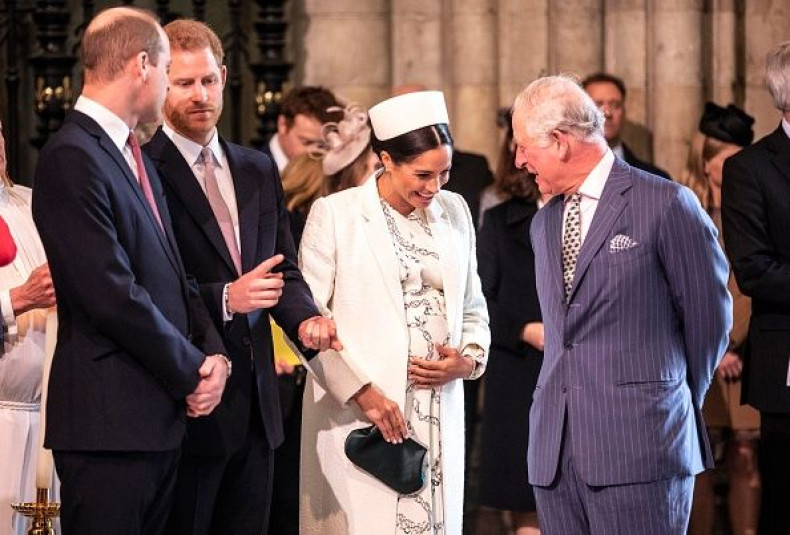 © Copyright IBTimes 2022. All rights reserved.