Prince William And Prince Harry 'Bullied' Prince Charles After Princess Diana's Death
Following Princess Diana's death in 1997, Prince Charles became a single parent, who needed to raise his two sons, Prince William and Prince Harry. Although the men appear to have respect for their father nowadays, when they were younger, they often challenged his authority.
According to one royal correspondent, Prince Harry and Prince William would try to upstage their father with outlandish behavior. However, Prince Charles rarely reprimanded his boys.
Earlier this year, Richard Kay told the Daily Mail that Charles struggled to be a strict parent following Princess Diana's tragic passing.
"For Charles, who at the age of 48 and set in his ways found himself a single parent to two teenage boys, the years after Diana's death were tricky," he told the publication.
"With so much of his own life regimented and given over to royal duty, who could blame him if he took an easy route with his sons? His attitude was to take the path of least resistance. This sometimes allowed him to be seen to be weak and as the boys got older they would exploit it."
Rather than putting their father on a pedestal based on his rank in the royal family, William and Harry undermined their father. "They saw him as a fuddy-duddy and regarded him with affectionate ridicule," he explained.
"They showed him little respect and never deferred to his diary of engagements. This was important because the Royal Family is run on business lines with each part working to support the other," Kay added.
The royal correspondent revealed that the boys broke the golden rule of stealing the spotlight from a member of the royal family.
"It means not upstaging each other. Yet on three occasions when the Prince of Wales was undertaking important business on behalf of the Government, the boys made announcements themselves that stole the headlines," Kay said.
"Of course, he didn't say anything. He was angry and hurt, but he was never as decisive as he should have been."
Although Prince William and Prince Harry eventually grew to show respect for their father, the siblings reportedly now have a strained relationship.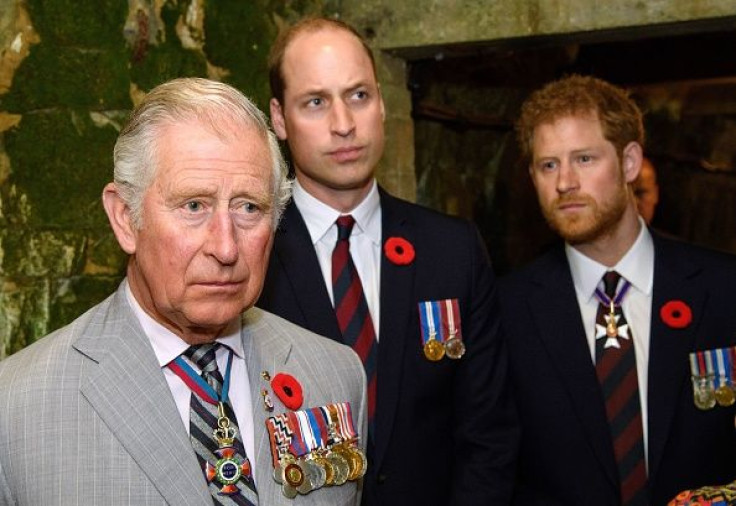 © Copyright IBTimes 2023. All rights reserved.