Prince William 'Spoiled'; Harry 'Marginalized,' 'Underestimated', Netizens Say Amid Royal Brothers' Split
Prince William and Prince Harry don't share the same work ethics, according to netizens.
One netizen shared a clip of Prince Harry's interview at the Obama Foundation Summit on Twitter. The netizen noted that based on the Duke of Sussex's answers, he and Prince William aren't on the same page when it comes to a lot of things.
Price Harry believes that the people should not just be told what to do. They should take active part in coming up with the solution and so he wants to give them a platform that would allow them to do things that they want. A number of Twitter users reacted to the post praising Prince Harry and criticizing Prince William.
"It's clear that Willie was spoiled and entitled. Harry having been marginalized in his own home, sees differently," Stephanie wrote before adding "feels differently."
Another netizen pointed out how many "underestimated" Prince Harry. For him, Prince William could learn a lot from his younger brother. The same netizen felt that the Duke of Cambridge is "missing sensitivity chip."
Miriam088 compared Prince Harry's attitude towards helping the people with his wife, Meghan Markle, and for her, the couple shares the same work ethics and ideals. Another user, Debbie, felt the same for the Duke and Duchess of Sussex.
"That's kind of the way Meghan did the cookbook," she wrote.
Markle just gave the women in Grenfell tower a platform and the Duchess of Cambridge leave them to be in charge.
Prince Harry has a different take about certain matters compared to other royals. Earlier this month, the soon-to-be dad criticized the media for "distorting the truth" and "trying to manipulate the power of positive thinking" in his speech at WE Day.
Prince Harry's speech came after a number of controversies involving him and Markle made headlines. The Duchess of Sussex's extravagant baby shower in New York was heavily criticized. There are also rumors that the couple is feuding with Prince William and Kate Middleton.
Royal correspondent Camilla Tominey said that it's best for Prince Harry to follow Queen Elizabeth II's advice to balance action and reflection. Her Majesty does not comment on any issues involving her.
Tominey said that Prince Harry was very popular with the staff, but there is a sense that "he has been getting a little ahead of himself lately." She also added that the Duke of Sussex is "unnecessarily rocking the boat."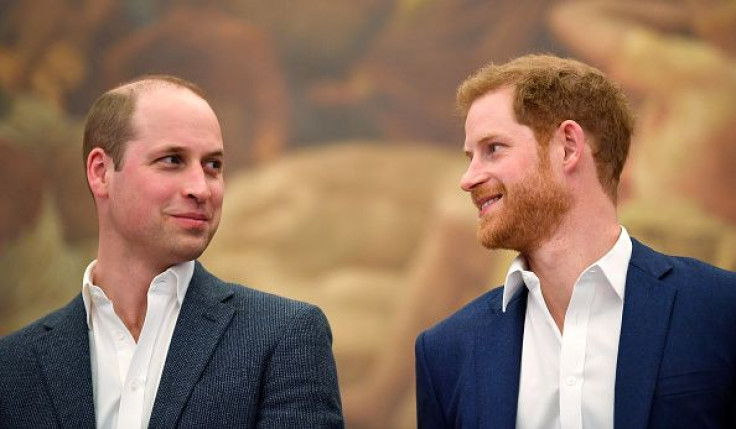 © Copyright IBTimes 2023. All rights reserved.
FOLLOW MORE IBT NEWS ON THE BELOW CHANNELS