Princes William, Harry Dubbed 'Good And Bad Prince' For These Reasons
Prince William and Prince Harry were dubbed as "good and bad prince."
The Duke of Cambridge and Duke of Sussex grew up with a very close bond. They leaned on each other following the death of their mom, Princess Diana. However, people see the two princes differently.
"There was an image of the good prince and the bad prince – and Harry got labelled the bad prince," Evening Standard royal editor Robert Jobson said.
School was considered a success for Prince William but not for his younger brother. Prince Harry reportedly didn't fit very well at Eton and wasn't really very happy there. In fact, a friend said he was "in a pretty bad place at the time."
Also, Prince Harry earned the troublesome clown and rebel reputation due to his antics and childish pranks. TV presenter and journalist Steve Hewlett backed up these claims on the BBC's 2015 documentary "Reinventing the Royals" when he said that Prince Harry "already got himself a bit of a reputation for misbehaving."
Meanwhile, biographer Joann F. Price said in her 2011 book " Prince William: A Biography " that Prince Charles and Princess Diana's older son is worse than Prince Harry when they were younger. According to her, the Duke of Cambridge was "somewhat difficult to manage as a youngster [and] Harry was nothing like his older brother."
Prince Harry used to be shy and somewhat withdrawn while Prince William was described as a "tornado" tormenting everyone around him including his parents, Queen Elizabeth II and his classmates.
When he was a kid, Prince William was once called "the Basher" for his rough-and-tumble playground behavior. He was also a terror in school and often angered his classmates by pushing his way to the front of refreshment queues. He also whined when he didn't get his way.
Prince William's outbursts were blamed on his liberal upbringing. Prince Charles didn't want him to endure rigid rules while Princess Diana would always hug and laugh at his antics when his nanny disciplined him.
However, according to Price, over time, things changed between the royal brothers. When Prince William was learning manners, it was Prince Harry who began to act up.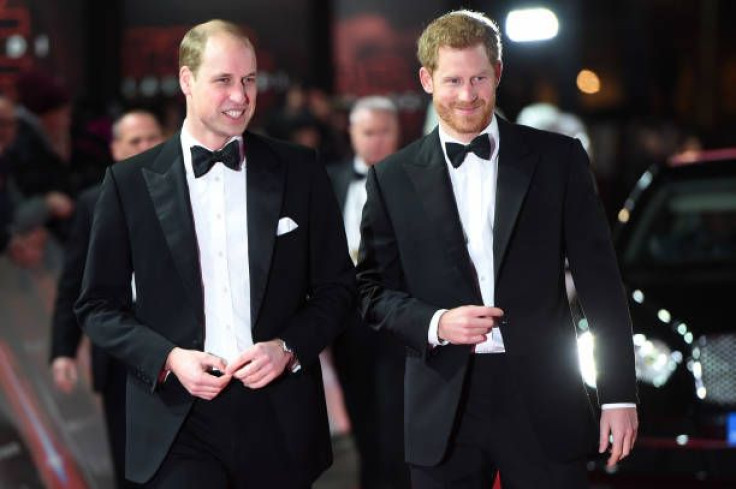 © Copyright IBTimes 2023. All rights reserved.