Princess Beatrice Reportedly Banned Prince Andrew From Wedding Due To Epstein Drama
Princess Beatrice reportedly banned Prince Andrew from her wedding.
Several sources said that Princess Eugenie's older sister is getting married soon. However, an insider revealed that Princess Beatrice's dad may not walk her down the aisle due to the controversies he is facing recently.
"Bea is seriously considering not inviting her father to the wedding because of all the Epstein drama," a source told New Idea about Princess Beatrice's plan to ban Prince Andrew on her big day.
"It's all such a messy and disgraceful affair and Bea hates that her father is tied up in it all and she doesn't want that drama ruining her wedding."
The Duke and Duchess of York are very close to their children. In fact, the couple, themselves, who have parted ways for over a decade remain amicable. They still live like a complete family, so Princess Beatrice's alleged decision to snub her dad on her most special day would surely earn mixed reactions from the public.
According to royal correspondent Phil Dampier, Princess Beatrice and Princess Eugenie are "devastated" over their father's connection with pedophile Jeffrey Epstein. The princesses are involved in charities, so their dad's scandal is "terrible" for them. Dampier urged Prince Andrew to publicly apologize amid the issue.
Meanwhile, another royal expert Marlene Koenig urged Queen Elizabeth II and Prince Charles to help Prince Andrew with the issue. She also advised the Duke of York to give up his patronages and let his daughters take over them. Koenig believes that it's best for Prince Andrew to live quietly out of the public eye.
A number of netizens supported Koenig's idea. According to one royal follower, it's time for the Queen and Prince of Wales to help the Duke of York because the controversy involving him has "moved from embarrassment to sheer horror."
Meanwhile, an insider said earlier that Princess Beatrice felt left out with her sister Princess Eugenie and cousins Prince William and Prince Harry because she is the only one who remains unmarried. Each of them has their own family and she's reportedly "desperate to get married as soon as possible." The insider added that Princess Beatrice is trying to get pregnant and start her own family. She no longer cares if she's pregnant when she walks down the aisle.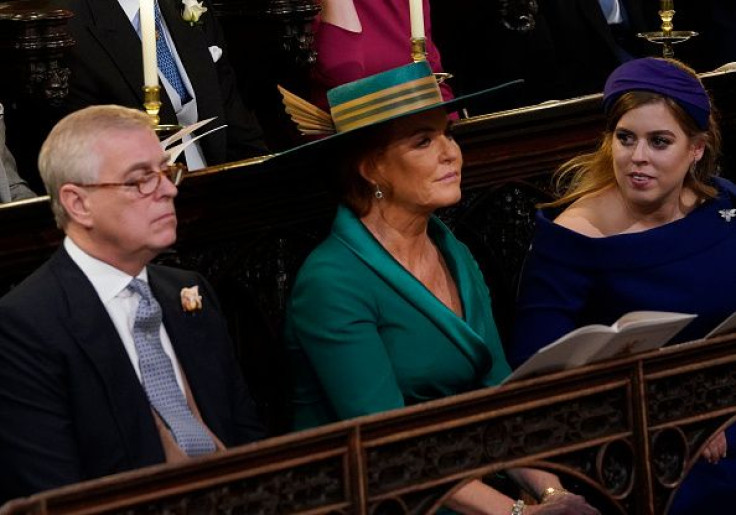 © Copyright IBTimes 2023. All rights reserved.