Princess Diana, Sarah Ferguson 'Equally Naughty,' 'Firm': Royal Friendship Revisited
Princess Diana and Sarah Ferguson were equally naughty when they were still friends.
The late Princess of Wales and Duchess of York were best of friends. They were seen laughing and giggling when they were still on good terms because they could relate with what one another was going through after marrying their royal husbands. In fact, according to royal commentator Victoria Arbiter, Princess Diana and Ferguson's friendship was due to their shared struggles to fit in with the royal family.
"They didn't really know how to rally around and offer someone the support they needed, which I think this is why Fergie and Diana became such firm friends very early on because they could identify with the struggles of marrying into the Royal Family," Arbiter told Nine News.
The expert described Prince Charles and Prince Andrew's ex-wives as "two little naughty schoolgirls." Arbiter recalled when Princess Diana and Ferguson were photographed prodding men's bottoms in front of them with their umbrellas and how they giggled.
"And I think there was a lot of comfort at the sort of formal stayed family engagements that everyone was expected to roll out for because Diana had a wicked sense of humour, she was cheeky, she was naughty, she loved to laugh, and Fergie made her laugh and Fergie was equally naughty," the expert continued.
Arbiter added that Ferguson and the People's Princess bonded over what it was like to marry a traditional royal family. They found support in each other.
Princess Diana and Ferguson got into trouble with authorities once for causing a scene outside Buckingham Palace after they dressed up as policewomen. The two reportedly planned to crash Prince Andrew's Stag Do but instead decided to go out to society club Annabel's where they were mistaken for "kiss-o-gram" girls.
They were also photographed enjoying several outings and vacations together. They once took a holiday ski trip in Klosters, Switzerland with Prince Charles and Prince Andrew where they were photographed racing to the bottom of the slope.
The two had a falling-out when Princess Diana suddenly stopped talking to Ferguson after the latter said in a book that she got a verruca after borrowing the princess' shoes. But a day before the Princess of Wales died, Princess Diana called a common friend and looked for Ferguson because she wanted to talk to her.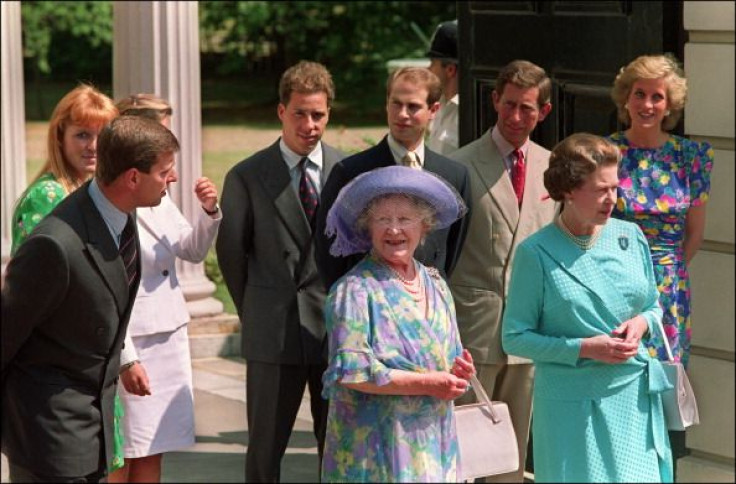 © Copyright IBTimes 2023. All rights reserved.