Princess Eugenie's Wedding Dress 'Will Have A Nod' To Mom Sarah Ferguson
Princess Eugenie is scheduled to wed Jack Brooksbank on Oct. 12, and their wedding preparations are already on the way.
One of the most important aspects of a royal wedding is the bride's wedding dress. Details about Princess Eugenie's chosen designer will most likely be revealed on the day of her big day.
But Siobhan Mulholland of Cambridge Vintage Bridal recently told Express that Princess Eugenie's gown will have a nod to her mom, Sarah Ferguson.
"Princess Eugenie is a woman who definitely knows what suits her and she sticks to it. We very rarely see her in floor-skimming dresses or even trousers because she works the A-line knee/shin-skimmer dresses so well. If ever someone had the opportunity to up-cycle and restructure an iconic 1980s wedding dress, it's Eugenie," Mulholland said.
In 1986, Ferguson wore an ivory Duchesse satin gown with puffed sleeves and intricate details to her wedding to Prince Andrew. The dress was designed by Lindka Cierach.
But even though the design of Princess Eugenie's dress hasn't been released, Clare Szabo, the head designer at River Elliot Bridal, is convinced that her attire will be very different from Meghan Markle.
"Royal dress code typically insists on long sleeves, but with Eugenie's history of going against the grain, we may well see these sleeves being more ornate or even the first royal bride to show her arms," she said.
Szabo also said that the 28-year-old princess' gown may be designed by Erdem.
"The label's strikingly bold feminine style very much suits Eugenie and what we are used to seeing her wear. She most often looks fabulous in a full skirt with a cinched waist, so I expect a definite contract to Meghan's slim, tailored look," she said.
Meanwhile, Princess Eugenie already paid tribute to her mom with her engagement ring. The band that was given to her by Brooksbank featured a coral-colored center stone and diamonds. It is the splitting image of Ferguson's ring, which had a ruby stone inspired by the color of her hair.
Princess Eugenie's engagement ring is being estimated at over $9,000, while her mom's ring may be priced at over $33,000.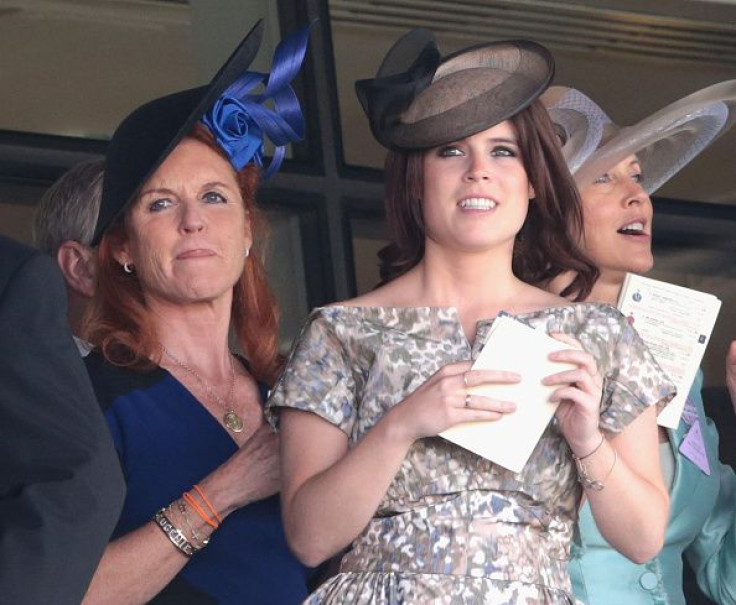 © Copyright IBTimes 2023. All rights reserved.