Priyanka Chopra Talks About Her Memoir, Recalls Judging Nick Jonas In 'Super Soul Sunday' Interview
KEY POINTS
Priyanka Chopra admitted to judging Nick Jonas at first because of his age
The actress shared how self-assured Jonas turned out to be
She believes that it was her mother who manifested Jonas
Priyanka Chopra took to Instagram on Sunday to share a short clip of her conversation with Oprah Winfrey on "Super Soul Sunday." In the said interview, the actress talked about her memoir "Unfinished," which has been featured in the New York Times Best Sellers list.
"Just like so many of us, I have grown up watching Oprah and been so inspired by her story, so to be a guest on her show is pretty special. Also, the fact that she read MY memoir is. She has a unique perspective on things and makes the conversation so insightful and fun," she wrote in the caption.
"I had the best time. Thank you for having me @oprah. It was such a pleasure," Chopra concluded. She then invited her fans to watch the entire episode on Discovery Plus.
Chopra also reflected on many aspects of her life, including her parents and her husband, Nick Jonas.
According to the 38-year-old star, she did not quite take Jonas seriously when she first exchanged flirtatious text messages with him. It had a lot do to with the 10-year age gap between them.
"I didn't honestly take it very seriously when Nick was texting me. I was 35, I was like I want to get married, I want to have kids," she explained as per Today. "He's in his 20s, I don't know if that's something that he'd want to do. I did that to myself for a while until I actually went out with him."
Chopra admitted that she might have "judged the book by the cover." After going out with him, she realized that nothing in her life has been as surprising as Jonas.
"He's such a self-assured man, so sensible, so excited about my achievements, my dreams," she added. "Such a true partnership that he offers me in everything that we do together. I truly believe that my mom manifested him because that was her marriage."
Chopra also reflected on her parents' relationship and how they had a "marriage of partnership."
"They worked together, they lived together, they built a home together, they built a life together in equal partnership and I saw that growing up," she explained. "I'm just amazed that I found exactly what I kind of grew up with Nick. I let it happen."
Jonas dropped his new music album titled "Spaceman" on March 12. As for Chopra, she will be seen in "The Matrix 4," which is slated to release on Dec. 16.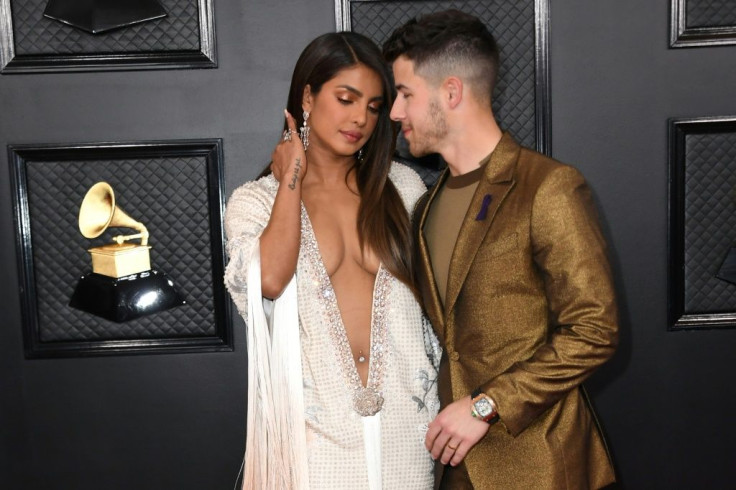 © Copyright IBTimes 2023. All rights reserved.