Protesters Wave Nazi Flags And DeSantis Sign Outside Disney World
KEY POINTS
About 15 people had gathered Saturday outside the Walt Disney World theme park in Orlando
Nazi flags and at least one sign supporting Florida Gov. Ron DeSantis were seen among the protesters
The Orange County Sheriff's Office said the crowd dispersed in a couple of hours
A group of people waved Nazi flags and held a demonstration outside the Walt Disney World theme park in Orlando, Florida. At least one sign in support of Florida Gov. Ron DeSantis was also seen in the hands of protesters.
The Orange County Sheriff's Office said about 15 people had gathered Saturday outside "Disney World — the happiest place on earth" with displays of Nazi insignia. Two counter-protesters also showed up before the crowd disappeared in a couple of hours, according to Business Insider.
At least one poster of DeSantis, who is in the running for the 2024 GOP presidential nomination, was also seen at the protest, USA Today reported.
Deputies responded to the demonstration, but no arrests were made, the sheriff's office added.
"We are aware of these groups that aim to agitate and incite people with anti-Semitic symbols and slurs. They are also aware of the law," the sheriff's office said in a statement. "The Orange County Sheriff's Office deplores hate speech in any form, but people have the First Amendment right to demonstrate."
Photos and videos circulating online captured the demonstrators holding up red and black flags bearing swastikas on them.
"It's absolutely disgusting to see what has become a common presence of Nazis in Florida, and even more disturbing when they are holding signs and flags that signal support for people like Governor DeSantis," Florida Rep. Anna Eskamani, of Orlando, said about the protesters. "Every person, regardless of political ideology, should condemn this. Florida is a state built on diversity and we will always stand against bigotry and hate."
Lisa Gause, 60, a sixth-generation Floridian, said she and her son saw the demonstrators Saturday as they were at a red light.
"Good lord, what is this world coming to? What is Florida — what is America coming to? We don't want this going on," Gause told USA Today.
DeSantis has been having a bitter feud with Disney ever since the latter criticized a Florida bill on sexual orientation, dubbed the "Don't Say Gay" bill. As retaliation to the criticism, the Florida governor signed legislation that stripped Disney of its special self-governing powers.
The company then filed a lawsuit against DeSantis in response and said he was unleashing a campaign to "weaponize government power" over Disney.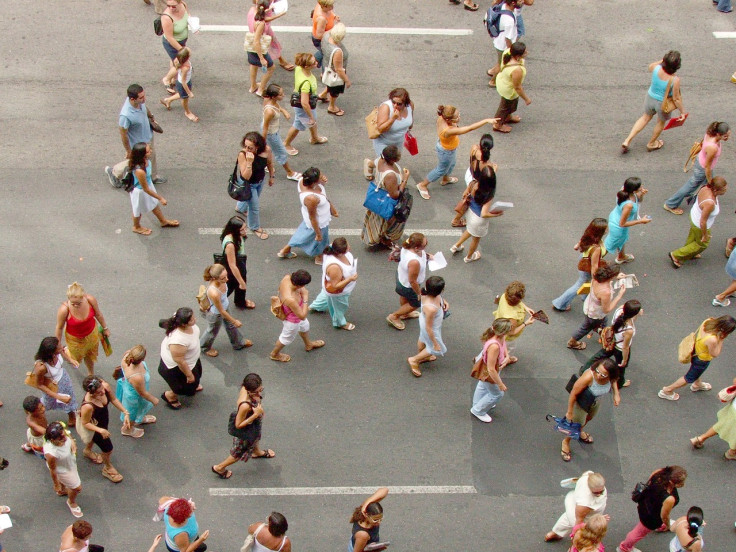 © Copyright IBTimes 2023. All rights reserved.