Puerto Rico Democratic Primary: Hillary Clinton Close To Clinching Democratic Nomination After Early Lead In Puerto Rico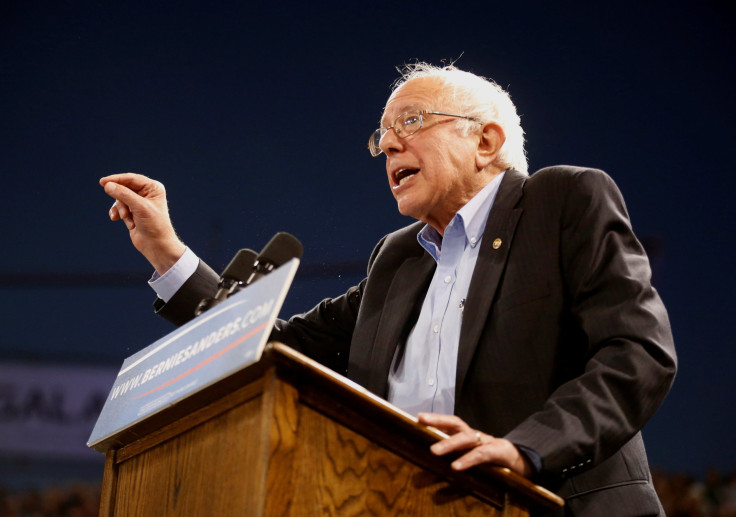 UPDATE: Monday 9:00 a.m. EDT — Hillary Clinton solidified her victory over Bernie Sanders in Sunday's Democratic primary in Puerto Rico. Clinton finished with 61 percent of the vote, snagging 33 delegates and more than 36,000 votes. Sanders, the Vermont senator, finished with 39 percent of the vote, earning 20 delegates and nearly 22,800 votes.
UPDATE: Sunday 10:45 p.m. EDT — Hillary Clinton was poised to win the Democratic primary in Puerto Rico, according to a CNN projection. The victory would put her on the cusp of landing the Democratic party's presidential nomination.
But Clinton was not expected to win all 60 delegates at stake in Puerto Rico, which would have given her the 2,383 total delegates needed to beat out rival Sen. Bernie Sanders. Clinton had won 31 delegates and Sanders 16 delegates in Puerto Rico as of 10:53 p.m. EDT, a CBS News tally showed.
Clinton is closing in on the nomination with one more round of states set to vote Tuesday, including California and New Jersey.
Original story:
Hillary Clinton snagged an early lead over Sen. Bernie Sanders in Puerto Rico's Democratic presidential primary on Sunday. The advance could give Clinton the number of delegates she needs to win her party's nomination for the 2016 general election.
Clinton, a former U.S. secretary of state and New York senator, had secured 69 percent of the vote in Puerto Rico's contest as of 7:47 p.m. EDT. Sanders had just 30 percent, CBS News reported.
After sweeping Saturday's caucuses in the U.S. Virgin Islands, Clinton is just 60 delegates short of the 2,383 needed to win the Democratic nomination, according to an Associated Press count. Sixty pledged delegates were at stake in Puerto Rico, and Clinton would need another blowout performance to win them all.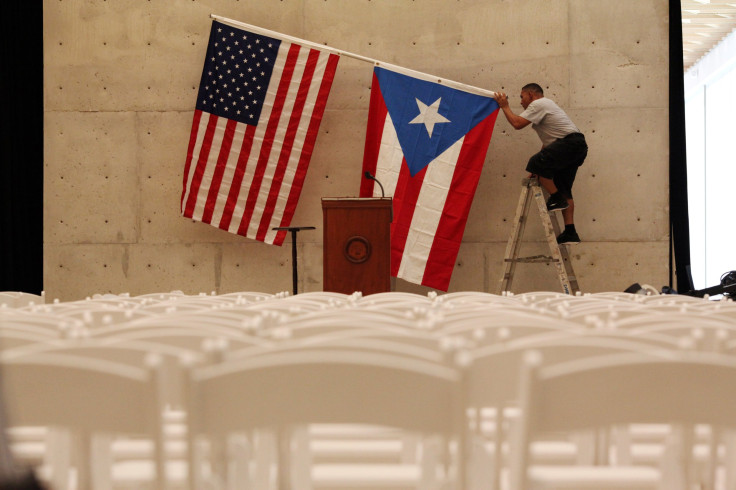 While Puerto Ricans can participate in presidential primaries, they cannot vote in the general election in November, despite being U.S. citizens. Yet the island's deepening financial crisis and political turmoil could still influence the fall campaign. Both Sanders and Clinton have pledged to help as Puerto Rico's government grapples with restructuring some $72 billion in public debt, which officials have said is "unpayable."
"I can't wait for a female president," Candida Dones, an 83-year-old Puerto Rican woman, told the AP. "She's one of us. She wears the pants. If we don't look out for our own interests, who will?"
Clinton has won 1,776 pledged delegates in primaries and caucuses, while Sanders has 1,501. When counting superdelegates — a group that includes party delegates and elected officials — Clinton holds a sizable lead over Sanders, at 2,323 delegates to 1,547.
Following Puerto Rico's primary, California, New Jersey, New Mexico and Montana and South Dakota are all scheduled to hold primaries on Tuesday. After that, only the June 14 primary in the District of Columbia will remain for the Democrats.
© Copyright IBTimes 2022. All rights reserved.
FOLLOW MORE IBT NEWS ON THE BELOW CHANNELS