Mass Shootings In US: List Of Gun Violence Incidents As Cincinnati Nightclub Shooting Kills 1, Injures 15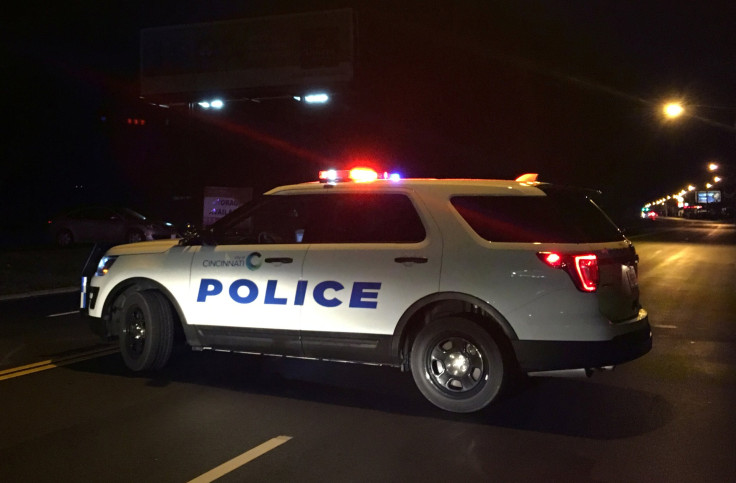 The shooting at a nightclub in Cincinnati, Ohio, Sunday night that left one man dead and 15 others injured has raised concerns regarding the spike in mass shootings in the United States. The shooting was reported after 1 a.m. at the nightclub named Cameo, in which the police believe more than one person fired shots, according to local reports.
The Cameo nightclub has a history of gun violence, authorities said. Police said that in 2015, there were two shootings at the club, one on New Year's Day and the other in September, according to WLWT, an NBC affiliate.
Read: Wife of Killer, In Deadly Terrorist Attack At Gay Nightclub In Orlando, To Be Detained Until Trial
A mass shooting is any incident where four or more people are injured or killed. There have been already 71 incidents of mass shootings in the U.S. this year, according to the nonprofit Gun Violence Archive. In 2016, there were nearly 340 mass shooting incidents in the U.S. and more than 400 people were killed and about 1,400 were wounded. In 2015, there were about 372 mass shootings.
Here is a look at some mass shooting incidents in the U.S. in the past four years that have caught international attention:
On June 12, 2016, Omar Saddiqui Mateen, 29, opened fire inside a gay nightclub in Orlando where at least 49 people were killed and more than 50 were injured. Mateen was killed by law enforcement officials who raided the club after a long standoff, according to reports.
On March 9, 2016, two gunmen fired at a backyard barbecue party in Wilkinsburg, Pennsylvania, killing five people, of whom four were women. The police said that once the shooting started, people tried to run inside the house but a second gunman opened fire from the side not allowing the people to run for protecting themselves, according to BBC.
On Dec. 2, 2015, two heavily armed attackers, Syed Farook, 28, and Tashfeen Malik, 27, opened fire on a banquet at a social service center for the disabled in San Bernardino, California. Fourteen people were killed and more than a dozen others were seriously wounded, according to Dawn.
On Oct. 1, 2015, Christopher Sean Harper-Mercer went on a deadly shooting rampage at an Oregon college, in which nine people were killed and nine others injured. The shooter died after a gun battle with police at the college, according to CNN.
On June 17, 2015, white gunman, Dylann Roof, 21, shot and killed nine people inside a historic black church in South Carolina. Roof told the police that he wanted to start a race war, Huffington Post reported.
On Sept. 16, 2013, Aaron Alexis, a 34-year-old former Navy reservist, opened fire at Navy Yard, killing 12 people before police killed him, according to the Guardian.
© Copyright IBTimes 2022. All rights reserved.
FOLLOW MORE IBT NEWS ON THE BELOW CHANNELS